Nothing is more meaningful than a thoughtful, handmade gift. Especially when it's your special day, show your guests you care with these adorable and functional DIY wedding favors that will infuse a personal touch into your wedding day.
Crepe Paper Balloons
From paper extraordinaries, Posh Paper demonstrates how to create these little crepe paper balloons to dress up anything; from seating cards to the cake table, options are endless!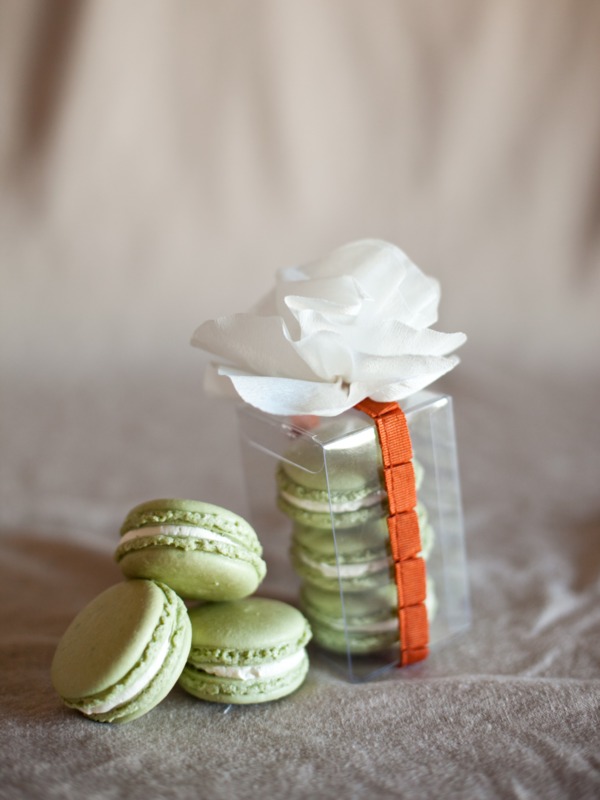 Photo by Jackie Wonders
Supplies:
crepe paper
scissors
glue dots
ribbon
crystal clear box
Click here for how-to.
Bridesmaid Locket
A personalized locket with a special message of friendship and love will be dear to your bridesmaids' hearts. Share a handwritten personal note of a meaningful quote, a funny inside joke, a lasting memory you shared or just simple words about how much you've cherished her friendship all these years.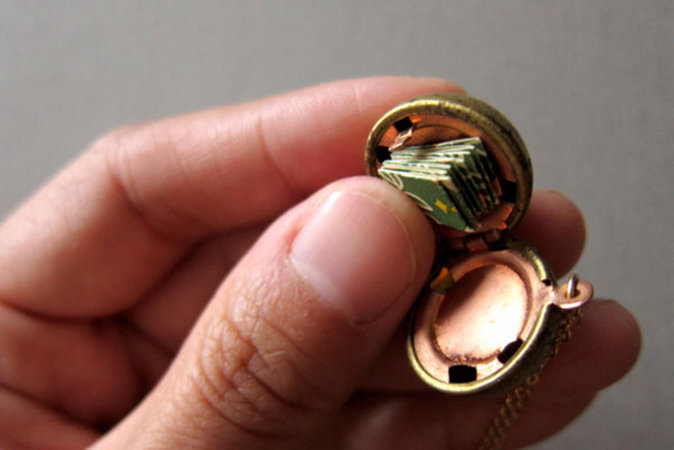 Supplies:
25″ vintage gold or brass lockets
Patterned, decorative paper
Click here for how-to.
Soda Pop Escort Cards
Mimi of Mika 78 created these Soda Pop Escort Cards. Use any drink from a signature cocktail to champagne, these are perfect for spring or summer outdoor weddings.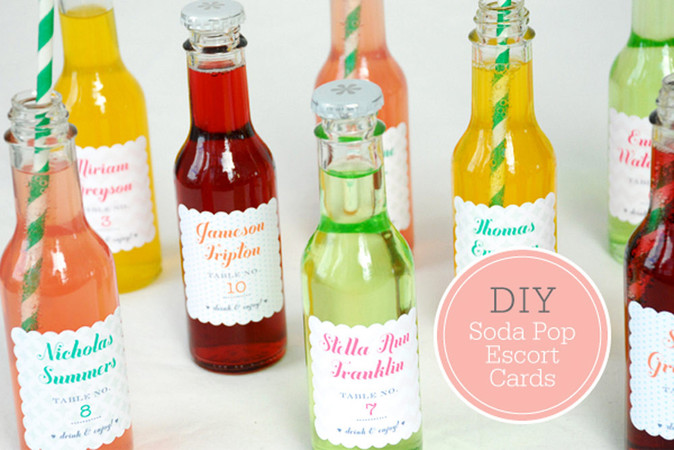 Supplies:
Premium paper
Xyron Machine
Permanent Adhesive Cartridge for the Xyron
Large Craft Punch
Empty soda bottles
Straws
Click here for how-to.
Dish Towel Wine Bag
Buy wine in bulk with one of your favorites or choose several different varieties of red and white. Using a plain cotton dish towel, wrap the bottles and tie the fabric at the top with ribbon or twine. Vintage scarves or even pretty sheets that you've cut into small pieces work, too. Personalize the fabric and ribbon to match your wedding colors. Add a gift tag with your name, wedding date and the type of wine nestled inside.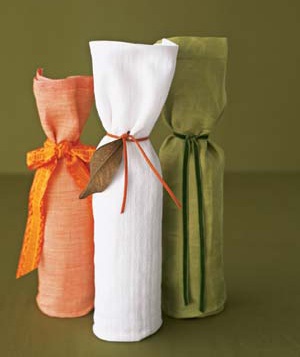 Supplies:
Wine bottles
Fabric
Tie
Gift tag