Unique fare and a beautiful atmosphere come together in Old Town Scottsdale's newest eatery, The Mission. Zinc Bistro's chef, the incredibly versatile Matt Carter, is switching things up with The Mission's Latin-inspired cuisine—a far cry from the French fare at Zinc Bistro.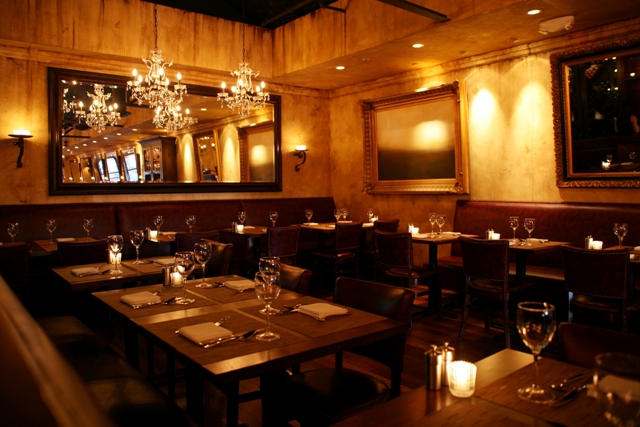 I couldn't imagine not taking advantage of the gorgeous outdoor patio—settling near the lovely brick fireplace and admiring the romantic candle scones. The dimly lit interior houses bricks made of Himalayan rock salt (they supposedly help air quality), chandeliers, rich finishes and ironwork. And The Mission's attractiveness is just the icing on the cake.
The food and cocktails were out of this world. I, as well as my dining companions on two occasions, was pleased with nearly every bite I took. The delish guacamole, which was prepared tableside, featured all the usual suspects (in addition to crunchy pumpkin seeds). However, I did feel the $12 price tag was a tad steep for the dish. I was over the moon, though, about the almejas al vapor featuring clams, shrimp and chorizo. The roasted five-chili pepper soup also makes for an incredible starter. The soup offered a bit of spice and was chock-full of chicken and avocado. The last two menu items can easily be split among two or three bowls.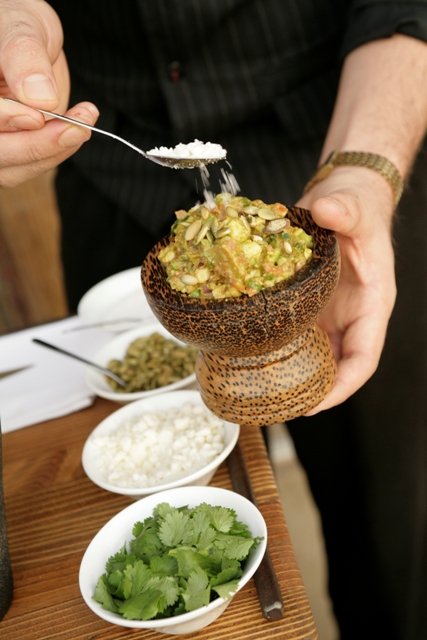 The salads were also of shareable proportions. The heart of palm salad spotlighted sweet dates as well as spinach and bacon (so good and quite hearty, for a salad). The mango and jicama salad was also a favorite—very refreshing.
On the lunch menu, I sampled the rock shrimp tacos. The shrimp was crisped and topped with cabbage and chipotle crema. From the dinner selections, my husband devoured the amazing Tecate skirt steak tacos, topped with plenty of green chili salsa. I loved the petite size of the tacos, too—easier to manage. We paired the tacos was the Mission fries—a heaping plate of potato and sweet potato fries. I would go back just to munch of the fries and their accompanying tangy dipping sauces.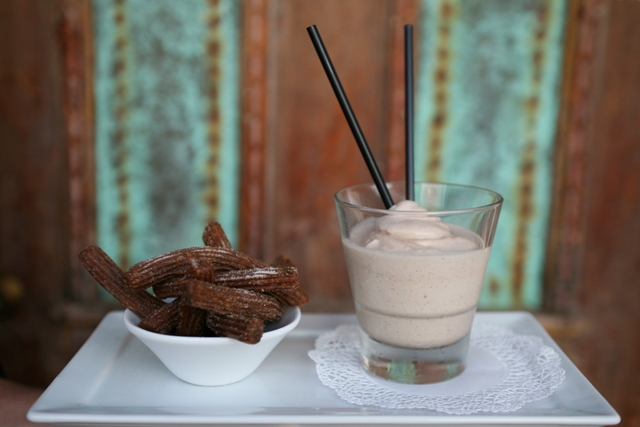 I take that back—I don't think I could visit The Mission without sipping a cocktail or two or revisiting the dessert menu. Without asking, our server brought us samples of two of The Mission's top-notch margaritas. The grapefruit and peach-mango-habañero concoctions made me very, very happy, probably two the best I've ever sampled. Likewise, the pumpkin bread pudding was lip-smackingly incredible. The bread pudding was so very moist, and the burst of crunchy pepitas and pomegranate seeds was the perfect crown on the sweet dish. The espresso churros, alongside a decadent milkshake, is a don't miss dish. Like the tacos, the churros were tiny so you don't feel guilty having more than one. Because it's impossible not to have more than one. 3815 N. Brown Ave., Scottsdale, 480.636.5005. www.themissionaz.com.
photos by Nicky Heday