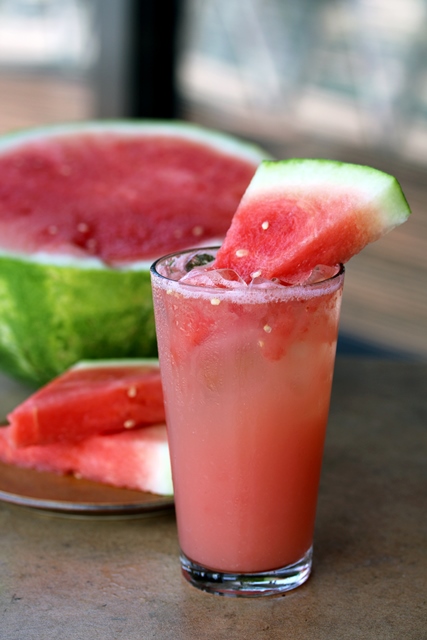 Scottsdale Quarter's SOL Mexican Cocina has unveiled a new happy hour menu, available Monday through Friday from 3 to 6 p.m., featuring several wallet-friendly dishes that aren't available on the usual dinner menu.
During a recent happy hour visit, we dug into a fruity and refreshing watermelon margarita (for $9) that is social media-ready in the prettiest shade of pink. Happy hour-goers can also enjoy $6 house margaritas or $7 skinny margaritas, among other drink specials. A perfect complement to the watermelon margarita is the watermelon copita ($5), which is a hearty helping of cold watermelon cubes paired with fresh lime and chile con limon. The accompaniments give the watermelon a smokey, salty finish. This is a perfect break from the hearty fall dishes that grace menus this time of the year.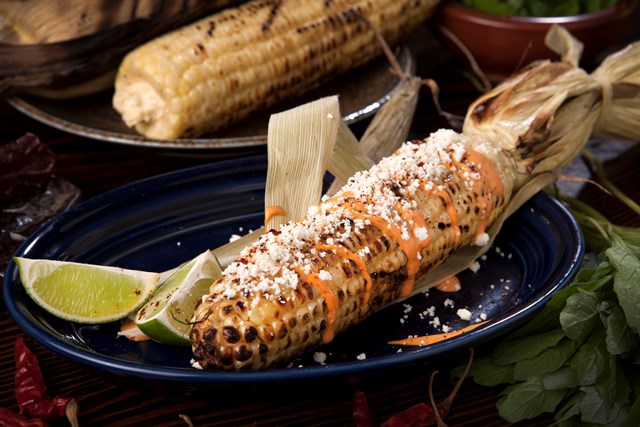 The corn esquites is another lighter but flavor-packed offering. The crispy, sweet corn, which is presented on the cob but then removed from the cob by the server, is crowned with chipotle sauce, cotixa, chile, lime and butter. (You may want to order two of these $3 dishes, as we couldn't get enough.)
For something a little more filling, beer-battered fish, chicken, carnitas and black bean-sweet potato tacos are available for $3 each (or $5 for two). The black bean-sweet potato taco is a favorite. The taco is vegetarian, but will satisfy even the most enthusiastic meat eater.
Other Sol Mexican Cocina offerings include a cheese crisp and an over-the-top Mexican hot dog.