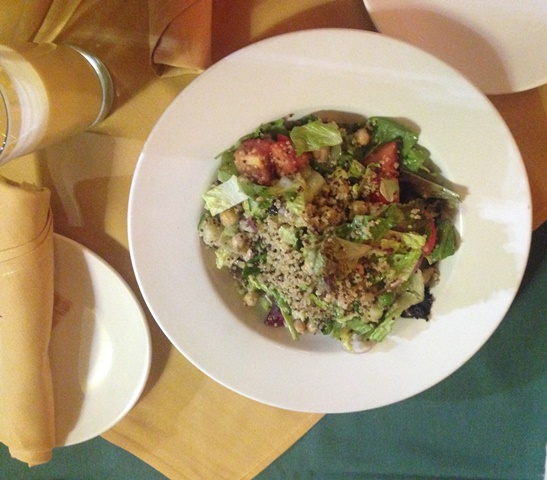 In the same space as the former Bombay Spice, this new intimate Indian eatery, Marigold Maison, is projected to blossom into a unique hot spot like no other in the north Valley.
The gold painted space, the fresh food, and the unparalleled service all exemplified the essence of marigold—a popular edible Indian flower that's color is associated with positively and happiness. As my first time at venturing to Indian food, I was incredibly impressed with the attention to detail that each one of the servers presented when addressing the food descriptions to customers. They were even accommodating to even the children visitors—bringing out crayons and kid's menus. Talk about a team of educated servers and employees.
Once it came to the food, Executive Chef Sunil Kumar sure whipped us up plenty of food—all truly incredible. All items on their menu are authentic and clay oven-made Indian cuisine. Each dish that I tried was garnished incredibly, each with its unique and rich flavor.
Onion Kulcha: naan bread stuffed with onions, ajwain, and spices, placed on the griddle top to make crispy to capsule the flavors
Classic Curry: chicken, tomato, onions, ginger, garlic, curry masala, and spices
Tandoori Shrimp: tandoori rub, shrimp, cooked in clay oven. Shrimp was seasoned so well and sat on a bed of onions and peppers.
Quinoa Salad: quinoa, chickpea, cucumber, tomato, onions, tossed in fresh citrus juices
Seared Eggplant: eggplant, tamarind sauce, chaat masala, tamarind, and chipotle and mango aioli
Mango Lassi: mango, yogurt, milk, rose water
–Christina Tetreault