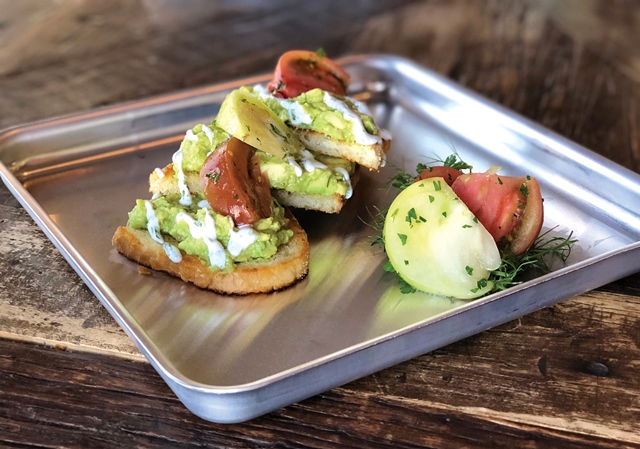 What is soon to be one of Scottsdale's hottest spots for staying and playing this summer, Hotel Adeline, is now open. In addition to chic guestrooms and a huge see-and-be-seen pool area, the boutique hotel is home to a full-service Mediterranean-American restaurant and lounge, a trendy pool bar and a fast-casual breakfast and lunch cafe that we had the chance to enjoy during a recent lunchtime visit.
Good & Proper allows locals and guests to start the day with fast-casual eats like avocado toast, yogurt bowls, egg dishes, French toast, fresh-based pastries and warming coffee drinks. Come lunchtime, salads, sandwiches and a al carte plates with you-choose protein and sides fill the menu. Even though the dishes are whipped up quickly to meet the lunchtime rush, there is nothing lacking from the quality or quantity at Good & Proper.
The roasted beet salad features a colorful medley of apple, avocado, mandarin oranges and cauliflower, all melded together with smoked scallion pesto to make a perfect springtime dish (add chicken to kick-up the protein). The beets are roasted to perfection and nicely balance the creamy avocado. And though we didn't dig into the sandwiches during this visit, we heard raves reviews about the turkey French dip.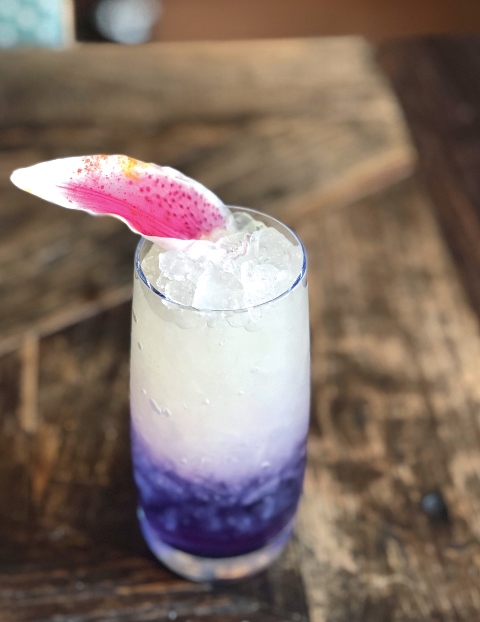 The sides at Good & Proper are far from being an afterthought. The house fries are seasoned to perfection while the black kale hummus, paired with pita and roasted carrots, is a more healthful option, yet is still filling. (It's super-pretty, too.) If you're looking to really indulge, the Dauphinoise gratin potato with creamy horseradish is heaven-sent. The ultimate comfort food, the gratin is warming, velvety and might have you scraping the sides of the serving dish.
Though the wonderful eats are enough of a reason to visit Good & Proper, the design–like all of Hotel Adeline–is trendy, airy, thoughtful and begging to grace your Instagram feed. It offers a great respite to sip some iced green tea alongside your sandwich or salad and enjoy a break from the day.