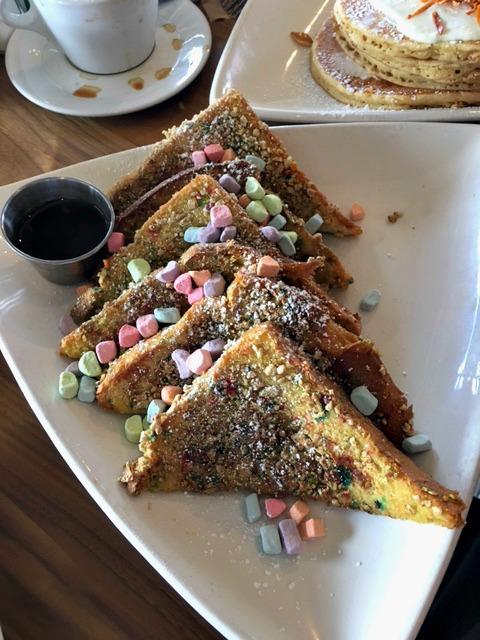 Think you know the best dishes in town? Don't be so sure. Secret Menu Spotlight takes you through some of the best secret-menu items in the Valley.
The Hash Kitchen in Scottsdale may be known for their DIY Bloody Mary bar and incredible hash plates, but there are a few secret-menu dishes that have guests who are in the know coming back for more.
The Hash Kitchen's Lucky Charm French Toast ($14) was created by Executive Chef Joey Maggiore for a St. Patrick's Day special, but is still available to order. The Lucky Charm-encrusted French Toast is served with a warm maple reduction and vanilla cream. For something just as over-the-top, the Crazy Beni ($18) combines fried chicken, chicken-fried steak, poached eggs, hot biscuits and hollandaise for a memorable eggs Benedict experience. Having a hard time deciding which pancake to choose from? Opt for the off-the-menu "Best of" Pancake Sampler ($14) that gives diners the taste of four delicious pancakes: buttermilk, carrot cake, Oreo, and lemon-ricotta.