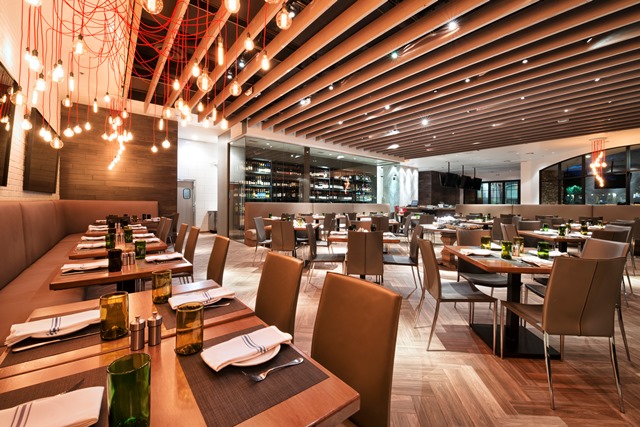 Now with a fully renovated interior and patio area as well as enhanced menus and weekly features, North Scottsdale's Local Bistro has reopened. Now, diners can enjoy handmade burrata with crispy eggplant, tomato-chili marmalade and fresh mint; The Meatball…and Spaghetti with giant meatball, light tomato sauce, torn basil, ricotta and garlic bread; Mediterranean Garganelli with artichokes, sundried tomatoes, white wine and crispy capers, among Local Bistro's other new dishes.
Local Bistro's chef-crafted, seasonal menus offer classic favorites as well as innovative dishes made with the freshest ingredients of the highest quality. With its handmade pastas, wood-fired pizzas, fresh-caught seafood, hand-selected steaks and crisp salads, Local Bistro raises the bar when it comes to Italian cuisine.
The thoughtfully selected, but casually-priced wine list, and the wide array of specialty cocktails complete the dining experience. The wines are housed in a state-of-the art climate controlled cellar to ensure they are maintained at their peak. Thanks to a Coravin wine system, any bottle of wine can be enjoyed by the glass with a minimum two-glass commitment.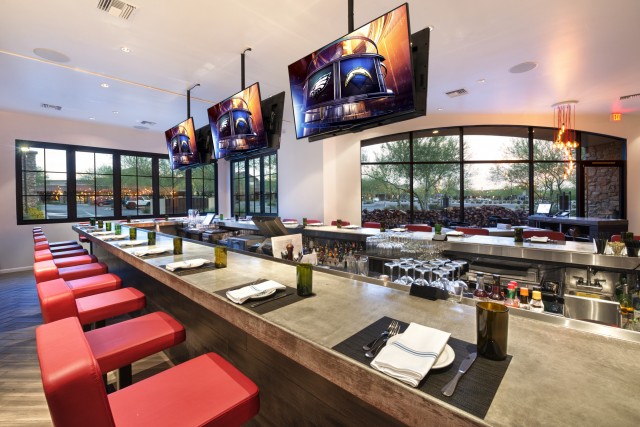 Live music during weekend brunches in addition to jazz and lounge tunes spun live by a DJ on weekend nights provide the ideal setting for enjoyable meals.
Local Bistro features a large patio for relaxing alfresco dining as well as a 30-foot linear concrete bar clad in wood that seats 28 people. Six 60-inch TVs complete the bar experience.
Now through Sept. 28, Local Bistro is offering Social Hour prices on food and drink at the bar on Sundays from 3 p.m.to close and all day on Mondays; $1 mimosas for ladies (limit three per person) during Saturday and Sunday brunch with the purchase of an entrée; and $5 martinis and frozen cocktails at the bar or the dining room on Thursday nights.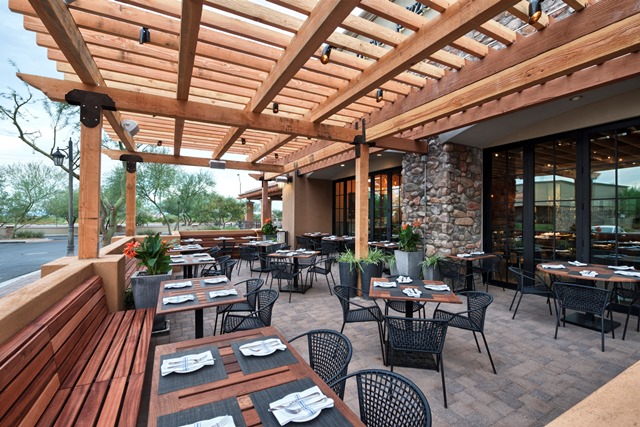 Hours: Monday – Thursday, 11 a.m.-9 p.m.; Friday, 11 a.m. to 10 p.m.; Saturday, 9 a.m. to 10 p.m.; Sunday, 9 a.m. to 9 p.m. Social Hour: 2 – 6 p.m. daily. Reverse Social Hour: Sunday -Thursday, 9 -11 p.m.; Friday and Saturday: 9 p.m. -12 a.m.