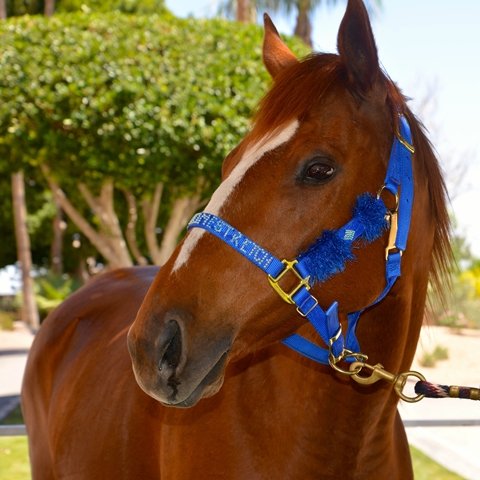 We'll admit it – scoring a seat at Churchill Downs on Derby Day would be out of this world. Lucky for you, the Valley is offering up the next best thing: an array of classy parties, delicious Southern-inspired dining specials and of course, an endless supply of frosty mint juleps.
Bourbon Steak
Looking for something truly extravagant? Michael Mina's Bourbon Steak at the Fairmont Scottsdale Princess will host an over-the-top brunch and lawn party from 1 to 5 p.m. on Derby Day. In addition to a carefully executed menu courtesy of Chef Jeremy McMillian (think buttermilk oyster sliders and chess pie), guests will sip on frosty Mint Juleps, three of which are complimentary. Coverage of the race will be broadcast on plasma TVs, but there's plenty more to keep guests busy. Other activities will include a fashion contest with highly-coveted prizes, a sing-along of "My Old Kentucky Home" and opportunities to test-drive the latest vehicles from BMW North Scottsdale. $85 per person. For more information, visit scottsdaleprincess.com.
Kelly's at Southbridge
Visit Kelly's at Southbridge on Saturday, May 2 for "Bubbles and Brown: Race for the Rose," where guests are invited to sip on $10 glasses of Perrier-Jouët Rose and $8 Markers Mark Mint Juleps in celebration of the Kentucky Derby. The partygoer with the most extravagant hat and the Best Dressed Couple will be given awards for their outstanding fashion sense. For more information, visit www.kellysatsouthbridge.com.
Turf Paradise
If you're craving the real thing on race day, Turf Paradise is the place to be. The venue, Arizona's home for thoroughbred racing, will host live local horse races during its massive Kentucky Derby bash on Saturday, May 2. In addition to coverage of the Derby, guests will enjoy live music, a kids' fun park and an over-the-top hat contest with cash prizes. General admission is $5 and kids under 16 get in free. Hungry? Upgrade your ticket and gain access to one of four all-day buffets. For more information, visit turfparadise.com.
The Second Story Liquor Bar
The Second Story Liquor Bar may be relatively new to the game, but its 2nd Annual Derby Day Celebration: Bourbon and Bubbles will be one to remember. Beginning at noon on Saturday, May 2, the restaurant will offer brunch, a Best Hat Contest and opportunities to win more than $1,000 in fabulous prizes. Classic Derby-day attire is highly encouraged (bowties for the gents, oversized hats for the ladies) and cigar smoking will be permitted on the patio. Tickets are $20. For more information, visit secondstoryliquorbar.com.
Southern Rail
For a big helping of good ol' Southern hospitality, head to Southern Rail on Saturday, May 2 between 10 a.m. and 6 p.m. The award-winning restaurant will host an all-day celebration featuring Chef Justin Beckett's best Kentucky-inspired fare (we're particular excited to try his pickled shrimp with sweet n' tangy green tomato relish.) Guests can expect live coverage of the race straight out of Louisville, prizes for the biggest, best and zaniest hats, and $5 Mint Juleps and creole lemonades. For more information, visit southernrailaz.com.
Padre Murphy's
Celebrate the 141st Kentucky Derby at Padre Murphy's on Saturday, May 2 – no cover charge required! From 8:30 to 11:30 a.m., the pub will serve breakfast, followed by a day packed with drink specials, off-track betting, a live telecast from 1 to 4 p.m. and a customary Derby hat contest with prizes for all. For more information, visit PadreMurphy.com.
–Emily Glynn