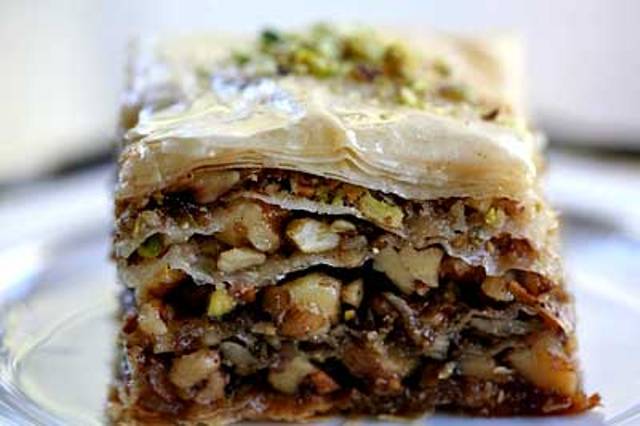 With all the diet plans and calorie-counters out there, it's a relief to enter a restaurant and not have to worry about what you're going to order, because everything on Pita Jungle's menu is fresh and oh-so healthy for you.
After a long day of stress and work, simply walking into Pita Jungle (there are several Valley locations, including popular restaurants in Phoenix, Scottsdale and Gilbert) is a burden taken off our shoulders. The neutral tones and jazzy accents of each restaurant are centered on focusing the body and mind into one place while the menu seamlessly flows into the same theme.
To begin, fresh sesame-crusted Ahi tuna, which has been pan-seared and paired with choice of hummus and two warm pitas, will delight all senses. Three variations of hummus—cilantro-jalapeno, roasted red pepper and the original chickpea puree with tahini, lemon juice and garlic accent th plate as freshly seared Ahi tuna takes center stage. The sesame crust on the Ahi gives a delightful crunch while the medley of pita and hummus rounds out the bold flavors of the dish.
For the entrée, the pesto pizza is sure to get you fired up. The wood-fired plate-sized pizza boasts bright flavors of pesto, tomatoes, mushrooms and spinach drizzled with feta and mozzarella cheese. But if it's the jungle greens you're craving, the selection of salads is sure to entice. The Yellowfin Tuna Honey Sesame Salad is a fierce blend of earthy tones with bites of citrus, thanks to the mix of pineapples, strawberries and mangos along with the honey-sesame vinaigrette.
To top off the fusion of fresh eats, indulge in a light offering of Baklawa for dessert. The warm, airy pastry gives a toast to layers of nuts and honey goodness. It's the perfect dish to delight all senses while not making you feel weighed down. www.pitajungle.com. –Kirstina Bolton