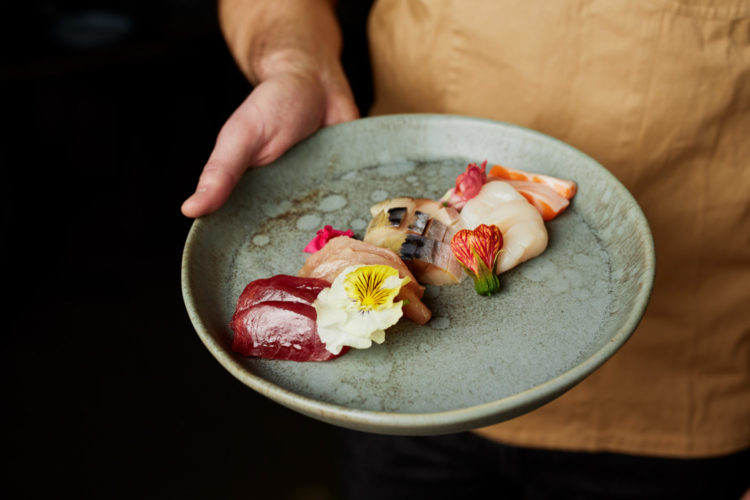 More than a decade ago, Bamboo Sushi became the world's first certified sustainable sushi restaurant. This winter, the sleek spot, which has locations in Portland, Seattle, the Bay Area and Denver, brought its incredible eats, drink and eco practices to Phoenix at Biltmore Fashion Park. During a recent media night, we dug into a selection of Bamboo Sushi's finest dishes (the menu include rolls, sashimi and nigiri, steamed buns, salads, poke, veggie-forward plates, even a wagyu burger) and cocktails in its dimly lit space that will no doubt solidify it as a Valley hot spot in no time.
Cauliflower: After placing our order, our server asked, "What about the cauliflower?" As in, "You picked such greatest dishes, but forgot one." After a bite of the crunchy fried cauliflower, smothered in spicy black bean sauce and crowned with toasted cashews and cilantro, we were thankful he mentioned this standout starter. The florets had a Thai-inspired nutty flavor and an al dente bite making it a great dish to break up the sushi.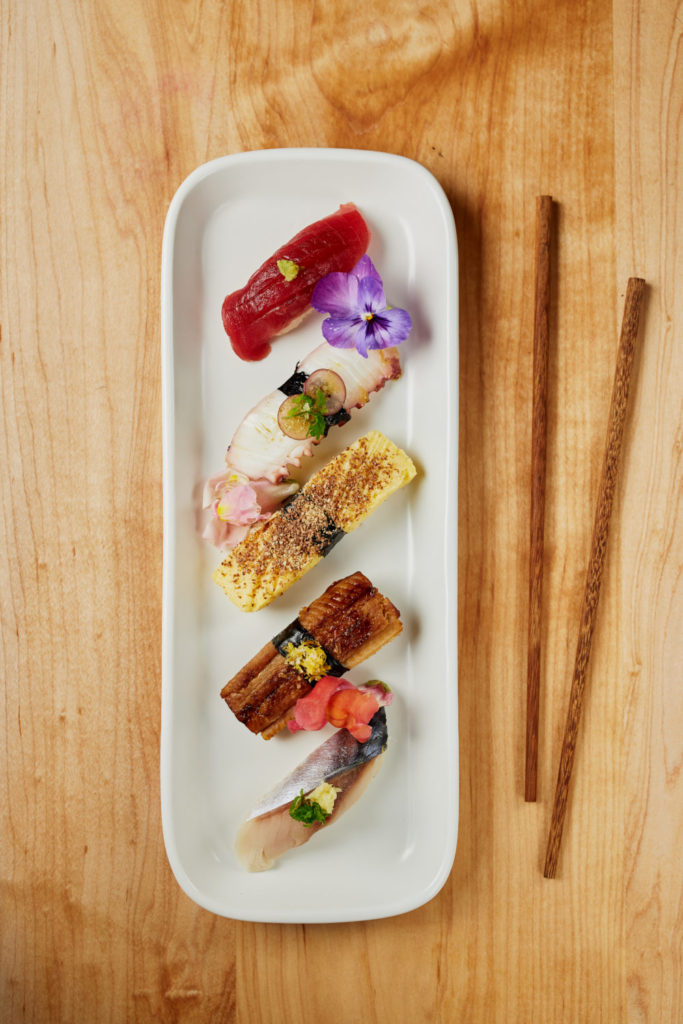 Miso-Cured Black Cod: This was our favorite dish. The Pacific Northwest black cod is dressed in yuzu miso, ginger, citrus, green onion and chili oil for a flavor profile that is tangy, sweet, creamy, a touch spicy and, well, melt-in-your-mouth delicious. The cod flaked with even the slightest touch to reveal a buttery texture. (And for $15, we think this dish is a steal for what is offers.)
Kimono, Friday the 13th and Tipsy Pear rolls: While we enjoyed each of the Bamboo Sushi rolls we sampled, the Kimono is our favorite. It features house crab, apple and cucumber and is topped with MSC coho salmon, fried sage and lime zest. The dollop of pickled apple that capped off the roll was the sweet-and-sour icing on top.
Ora King Salmon sashimi: Bamboo Sushi has an impressive lineup of sashimi and nigiri offerings, whether you're craving the more traditional albacore or elusive geoduck. We went for the Ora King Salmon from New Zealand. With orange, olive oil, lemon zest and sea salt, it was a light, clean presentation that showcases the utterly fresh fish in the best possible way.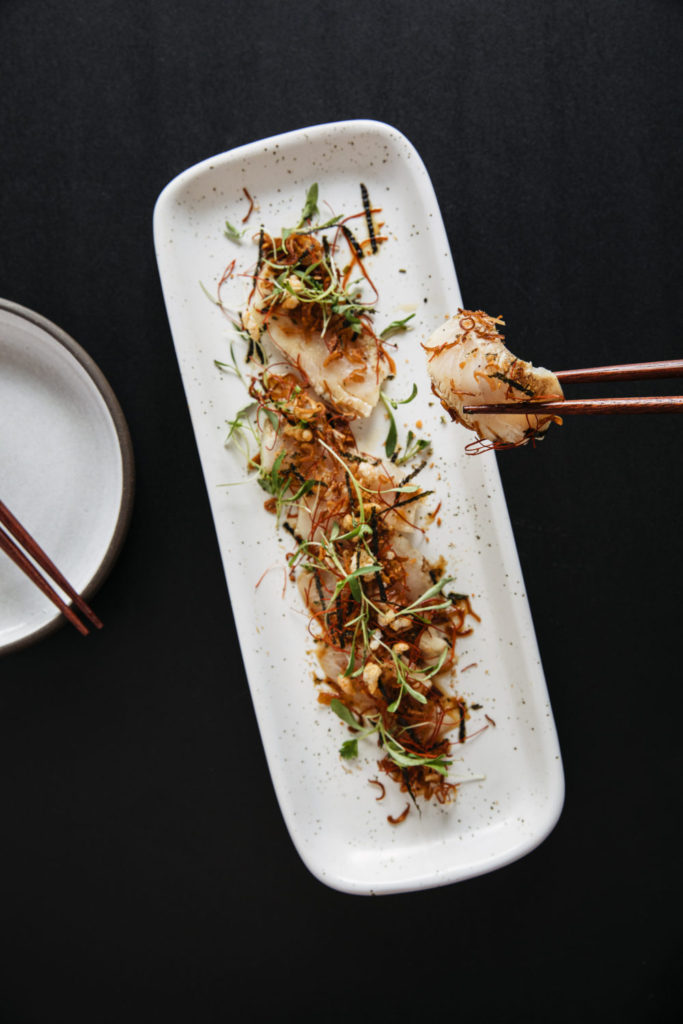 Jazzbar Noname: This is a bit of a do-it-for-the-'gram cocktail thanks to its gorgeous presentation. But the concoction of Roku gin, ginger, nigori, mint and matcha was delightfully clean, herbaceous and vibrant–a great sip to side sashimi.
Betty the Rocketship: A sweet tipple, this is a real crowd-pleaser whipped up with Pueblo Viejo tequila, lime leaf, strawberry and citrus cordial.
Yuzu Mochi Crunch Cake: A delightful end to the meal, the tart, cloudlike crunch cake is made with Mochiko chiffon cake and yuzu cream. To top if off, crunchy bits of honeycomb.