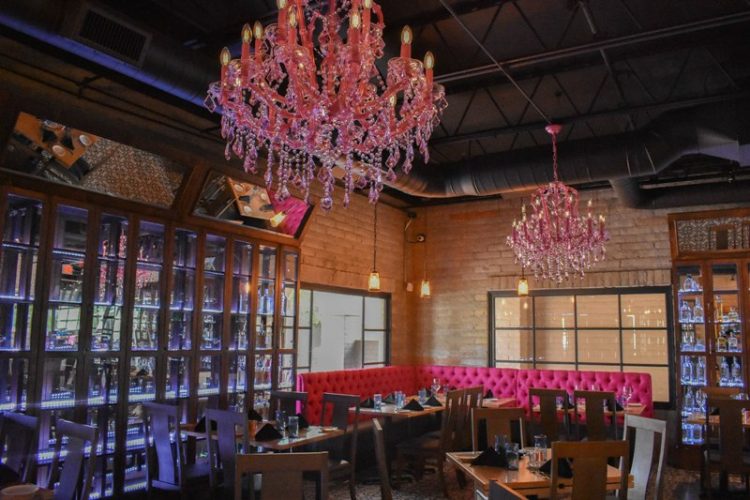 With pops of hot pink, glitzy chandeliers and exposed brick walls, the newly opened Agave del Scottsdale definitely has the good looks to be one of area's new hot spots. And the eats? We're definitely fans of the high-end Mexico City-style cuisine after a recent dinner visit. Here are our five favorites:
Agave Watermelon Margarita: With fresh watermelon and muddled mint, this pretty-in-pink sip is super-refreshing and not overly sweet. The kicker is the tajin-rimmed glass offering a touch of smoke and spice.
Ceviche Agave del Mar: We could have snacked on this starter all night. Citrus-forward and tangy, the bowl is brimming with fresh octopus, shrimp, white fish, tomato, cilantro, avocado, lemon and olive oil.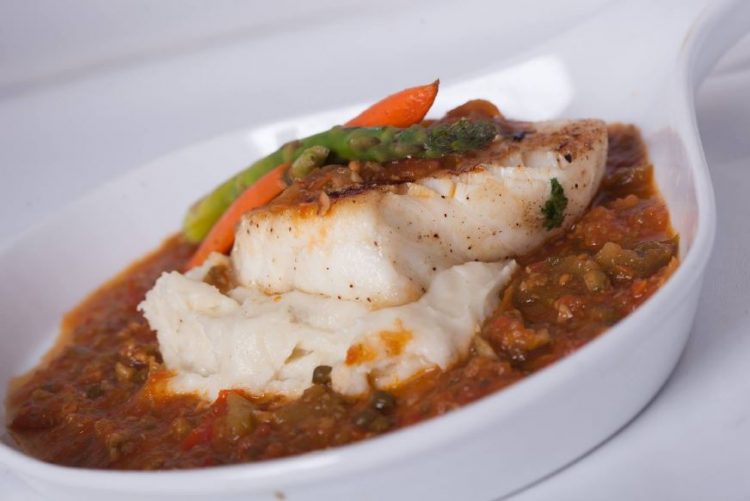 Alaskan Halibut a la Veracruzana: Another seafood star, this hearty entree came highly recommended by the restaurant staff. The flaky, fresh halibut comes in an aluminum foil tent (campfire, but chic) and crowed with a traditional olive, caper and sweet pepper Veracruz sauce. The white fish, which was rather thick and substantial in size, acts as the perfect canvas for the salty-and-sweet sauce. On the side, steamed veggies and Mexican rice to help soak up that sauce.
Mole Verde Dona Carmelita: Agave del Scottsdale prides itself on stellar mole and, like the halibut, this offering came highly recommended. Referred to as an "ancestral" dish, this isn't the usual chocolate-forward mole you'll spy at any Mexican restaurant; this is a green version with tomatillo, pepita, squash, chile poblano and a touch of avocado. It is creamy, earthy and rich, served over a juicy piece of pork.
Trufa de Chocolate: This decadent finisher is basically a chocolate truffle in cake form: velvety, rich and the perfect partner to an after-dinner cup of joe. The plating is gorgeous, too, if your socials are in need of a sweet treat.