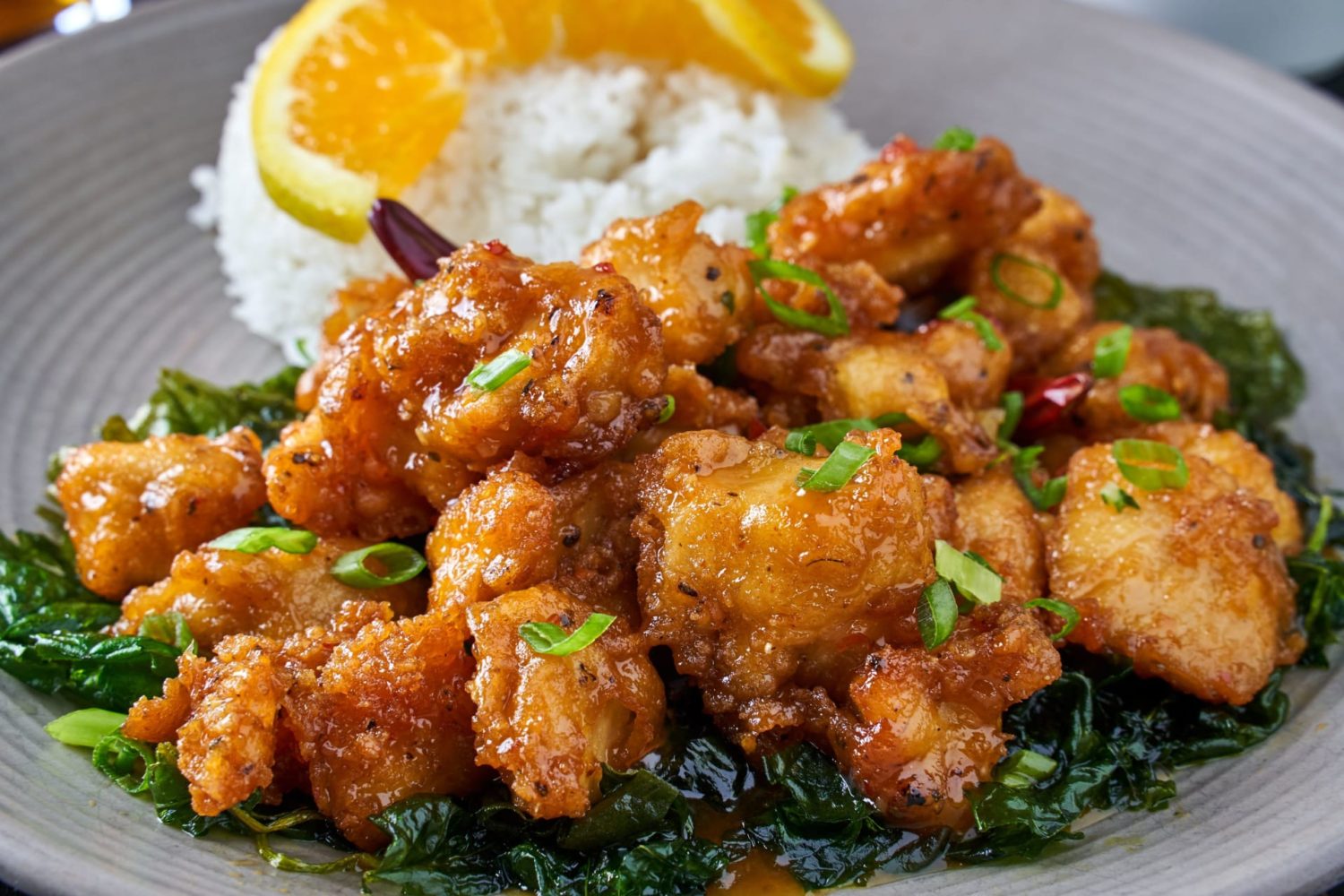 Recently, during a bustling lunch hour, we had our first taste of Ling & Louie's Asian Bar and Grill, which dishes up modern Asian cuisine with American flair, in a casual, family-owned (and family-friendly!) setting. Here are our fave dishes: 
Crispy crab wontons: Though this traditional appetizer is found on just about every menu, Ling & Louie's wontons are deliciously crispy (no soggy center here!) and paired with a sweet chili dipping sauce that you won't be able to quit. 
Chicken lettuce wraps: We devoured this light, refreshing appetizer. Though there is nothing out of the ordinary with these chicken lettuce wraps, each bite is crisp and flavorful, with pops of lemongrass and Thai basil. 
Orange peel chicken: Though there's enough chicken for a hearty helping of leftovers, we won't blame you if you eat the whole scrumptious shebang. Crispy chicken, spinach and sweet citrus-chili soy sauce come together over rice for a flavorful, vibrant dish. There is nothing artificial or overly sweet about this orange chicken, as the plate is sprinkled with fresh citrus peel.
Banana caramel spring rolls: Decadent and delicious, bananas and creamy cheesecake are wrapped with crispy spring roll wrappers, flash-fried and coated in cinnamon and sugar. Think it can't get better? The banana spring rolls are then crowned with–our favorite part–banana-mascarpone cream and sided with vanilla bean ice cream and fresh strawberries.
There are two Valley Ling & Louie's locations (Scottsdale and Chandler).
Through Dec. 31, buy a $50 gift card and get a $5 gift card for a future visit or buy a $100 and get a $15 card for a future visit. And stop by the Scottsdale location this holiday season to sample two special dishes: Beijing duck, a modern take on the classic Peking duck, and Shaking Beef, a Vietnamese-American classic featuring cubed filet mignon, tomatoes and onions in soy-lime sauce, served over fresh greens.