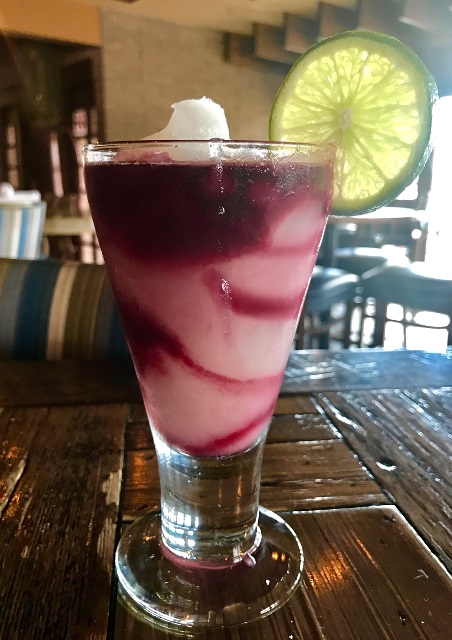 Already loved around the Valley for its amazing margaritas, Z'Tejas has created a new cocktail menu celebrating the flavors of the Southwest. The fresh drinks–margaritas, mules, Mexican martinis and the other sips–are all made-to-order, hand-shaken and use fresh fruit and citrus juices.
Highlights of the new cocktail menu include:
The Exotico Exotico Blanco, Patron Citronge, fresh lime juice, olive juice. Served up "Mexican martini" $11 or on the rocks $8
Tequila-lada Espolon Reposado tequila, beer, Bloody Mary mix, fresh lime juice. $9
Smoked Strawberry Margarita Hornitos Blanco tequila, El Silencio Espadin mezcal, strawberry puree, fresh lime juice. $9.5
Prickly Pear Margarita Sauza Blue Reposado tequila, prickly pear puree, fresh lime juice. $9.5
Jalapeno Cucumber Margarita Jimador Blanco tequila, fresh lime juice, agave nectar, muddled fresh jalapeno, cucumber and cilantro. $9.5
Mi Vida Margarita Dulce Vida Blanco, Patron Citronge Mango, fresh lime juice, Tijin rim.$9.5
Millionaire Cuervo Tradicional, Grand Marnier. Served up "Mexican martini" $12, On the rocks $9
That'll Leave a Mark Maker's Mark bourbon, Licor 43, lemon juice, peach puree, Angostura Bitters. $10
Cazuela Casamigo's Blanco tequila, grapefruit juice, topped with bubbles. $10
Café Colada Z'Tejas frozen margarita, Patron XO Café, coconut cream. $8.5
Additional new drinks include the Berry Peach Margarita, Grapefruit Jalapeno Mule, Cucumber Lime Mule, Clarita (frozen margarita with a swirl of Coppola Claret, pictured) and Frozen Sangria.