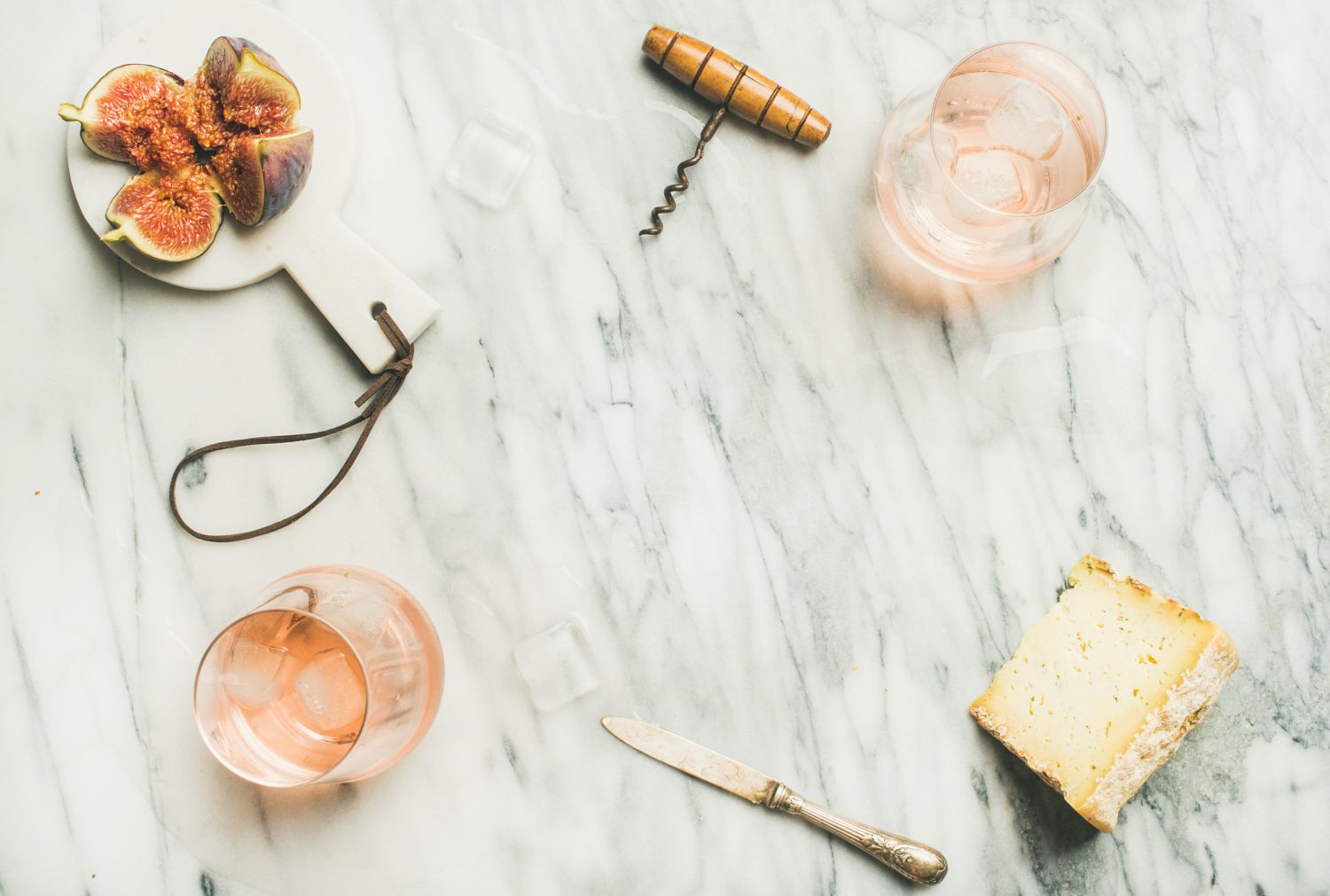 Now through October is wine harvest season, and Italy is the world's largest producer of wine, which accounts for around one-third of the world's wines. This wine season, Mora Italian is here to teach you the basics of enjoying some authentic Italian wine, through pairing it with delicious bites. Mora Italian's beverage manager, Christina Arellano, share tips for pairing wine and cheese. 
For Crisp White Wine or Rosé
When you are looking to pair crisp white wine or the classic rosé, pair it with a softer, fresh cheese like burrata with the Domaine de Figueirasse Rosé. This combination creates a "strawberries and cream" effect. The velvety texture of the cheese compliments the lively acidity of the wine. Additionally, bright raspberry and strawberry fruits will be accentuated in the rosé from the burrata. 
For Medium-Bodied and Fruity Wines
When you are in the mood for a medium-bodied or fruity wine, look to pair this with a harder, aged cheese like parmesan cheese with the Cavicchioli Lambrusco or other sweet red wine. This combination provides a great regional pairing. The saltiness from cheese makes the rich berry notes pop out in the wine. Caramel notes are going to be accentuated in the Parmesan from the sweetness of the Lambrusco.
For Dessert Wines
There's nothing like a nice dessert wine to finish the night off on a sweet note. To pair dessert wine or any richer red wine, stick with a strong, pungent cheese like blue cheese. Bottles like a Tormaresca Primitivo or any other richer reds will tone down the saltiness of the cheese. Pairing this cheese with will exaggerate the dried fruit and preserved berry components of the wine. 
For High-Acidic White Wines
If you're looking to pair a white wine that is high in acidity, stick to a tangy tart cheese, goat cheese is a great option. Pair this with an Attems Sauvignon Blanc because the mineral taste and sharp acidity of the sauvignon blanc is a natural fit for tangy goat cheese. Where you normally pair acidity with fat, in this case you pair acidity with acidity. As acidity interacts, stone fruits and citrus are highlighted in the wine. Whereas, the creaminess and texture of the goat cheese is going to be elevated.