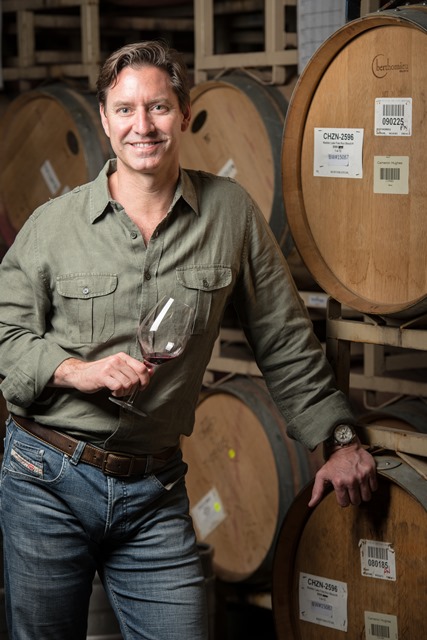 The bird's been served. Now it is time to look forward to Christmas and New Year's and how to best pair wine with your festive appetizers and entrees. That is where the folks at Cameron Hughes come in, offering up suitable pairings (and recipes!) for your holiday dinner.
537 Alexander Valley Zinfandel with Stuffed Baked Eggplant
The creamy texture and layers of flavor of this upgraded take on the eggplant parmesan is an ideal good match for this classic old vine Alexander Valley Zinfandel. The zin's earthy, peppery flavors balance the dish's richness without overpowering.
565 Rogue River Pinot Noir with Pomegranate-Glazed Duck Breast on Polenta
While pinot noir is indisputably duck's best pairing, the pomegranate glaze in this glazed duck breast on polenta is particularly suited for this Rogue River Pinot. Flavors of cherry, plum and spice mingle with the berry, balsamic glaze flavors in the duck worthy as a centerpiece to any feast.
576 Arroyo Seco Chardonnay with Asian Pear and Ricotta Crostini
Ideal as a shareable appetizer for holiday gatherings, this crostini recipe's mix of pear and ricotta is a great match for this Arroyo Seco Chardonnay. White wines aren't just for hot weather, as the rich orange sherbet and vanilla notes offer a wonderfully complex and comforting finish.
613 Red Mountain Cabernet with Cowboy Rib Eye Steak
Nothing beats the classic pairing of a cabernet and steak. Tannins and fat equal ecstasy, and the juicy flavors of a nicely marbled cut of grilled steak, like a rib eye, are the perfect match for this full-bodied Washington Cab's black cherry fruit and chocolatey oak finish.
616 Napa Valley Cabernet with Fennel-Orange Crusted Leg of Lamb with Pine Nut Gremolata
The richness of this gremolata-glazed lamb deserves a bold, full-bodied cabernet, like our Anniversary Release from Napa's special sub-appellation of Calistoga. Rich flavors of citrus, garlic, fennel and pine nut are balanced with the cab's dry tannic finish.
546 Rias Baixas Albariño (Lot 546 or 547) with Curry Butternut Squash Soup
This warming seasonal soup meets its match in this light and fruity white that brilliantly transitions from summer to fall. Reigning from Spain's legendary Rias Baixas, the mineral and peach flavors cut this creamy soup's spiciness.