Are you bored at home? Want to cool down after ANOTHER day of over 100-degree heat? Well, here are some great brands that can cool the burn and give you a decent buzz!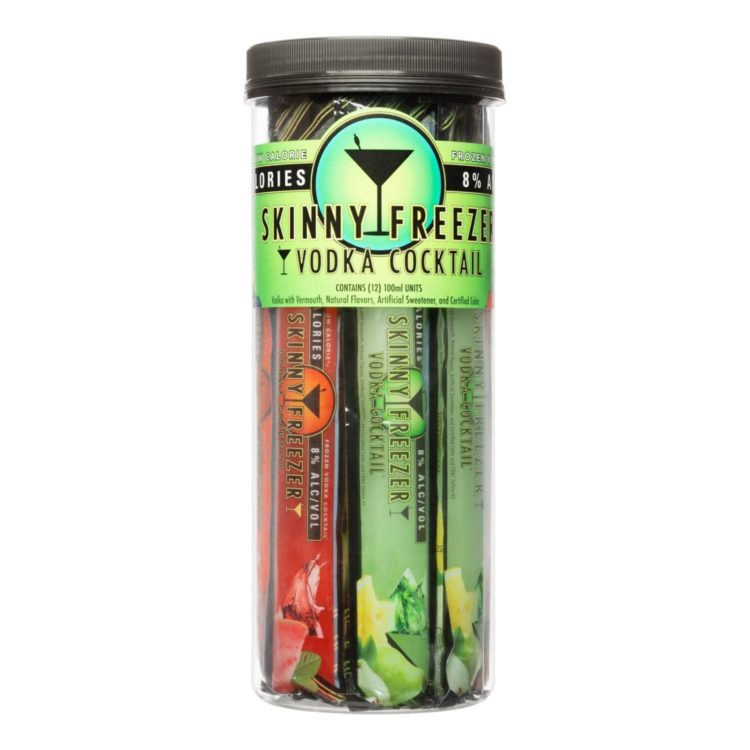 100 calories of pure, sweet, refreshing summertime fun in a frozen adult treat! Get a load of the lineup, Pear Lemondrop, Blueberry Citrus, Raspberry Lemonade, Guavaberry.
Are you drooling yet? Price: $29.99, available at SlimChillers.com and the following stores in select locations; Kroger, Costco, Binny's, Walmart, Total Wine, Sam's Club, BevMo and more. Skinny Freezers are 8% alcohol by volume and…incredibly delicious. Price: $29.99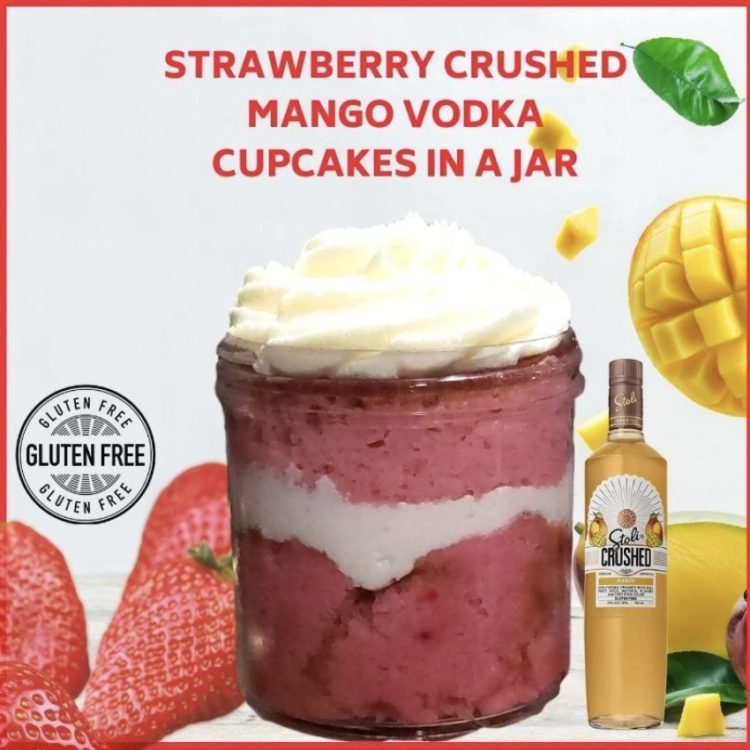 Yes, you read that correctly. Strawberry Mango Vodka cupcakes!
Price: $9.95
Gluten-free strawberry shortcake mixed with Stoli Crushed Mango vodka is THE treat of the summer!
NYC based Baked Cravings is a mecca of delicious, inventive baked goods and snacks that is also dedicated to maintaining an entirely nut-free facility, so their delightful offerings can be enjoyed by all.
Their Cupcakes In A Jar are just a few of their offerings that are shipped nationwide, so the masses can indulge their inner sweet tooth whenever the craving strikes!
Baked Cravings is perfect for gifts, special occasions, or just for a personal party in your mouth whenever your heart desires!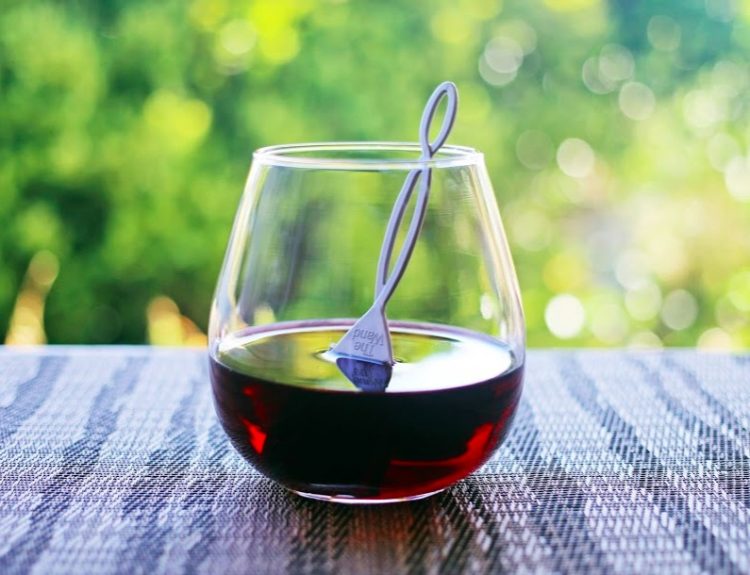 Who isn't dreaming of that end of day glass of wine? Imagine no more headaches or other side effects that come after enjoying that beloved glass.
Price: $9.99
Thanks to PureWine, you no longer have to suffer as it offers two unique filtration systems that eliminate the histamines and sulfites that cause wine allergies without altering the flavor of your delicious reds and whites.
We'll cheers to that!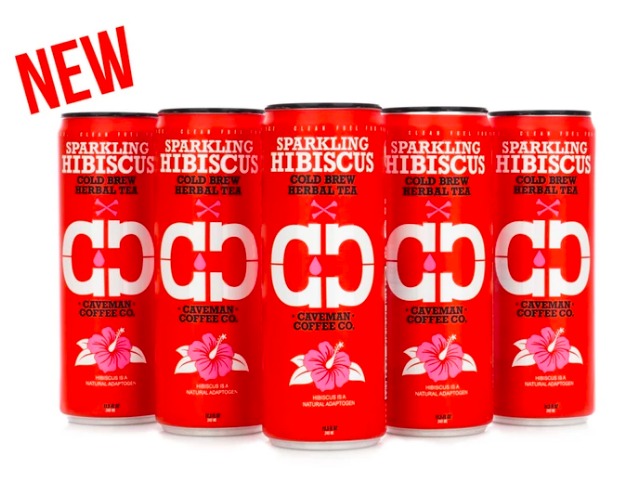 Caveman Coffee is back with the red stuff which makes THE perfect refreshing summer cocktail mixer!
Available on Amazon: Price Varies
Meet version 2.0 of the brand's fan-favorite Hibiscus tea. This tasty hibiscus beverage is a mouth watering blend of hibiscus flowers, lemongrass and organic natural flavors.
It's Caffeine-free, sugar-free, BUT FULL OF DELICIOUS. Why hibiscus? It's a natural adaptogen, packed with antioxidants and has been linked to lowering blood pressure and cholesterol in recent studies.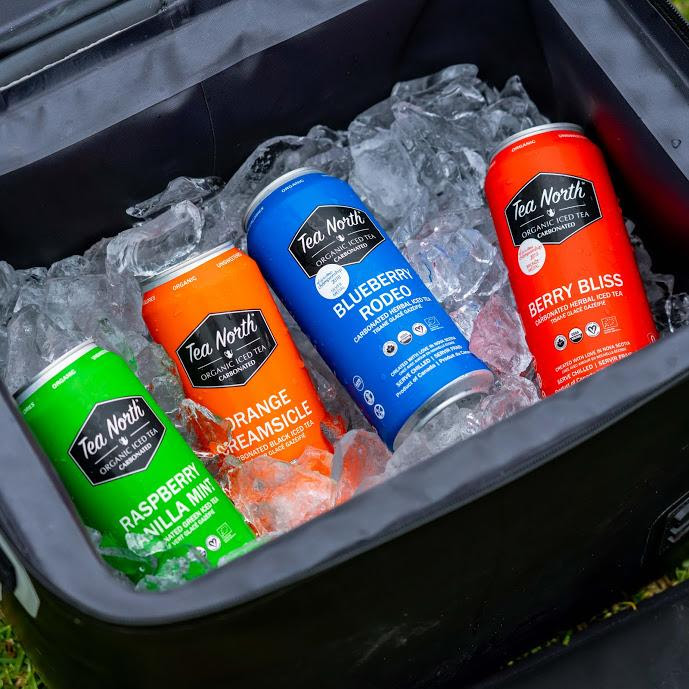 New to the U.S., Tea North is the certified organic, carbonated iced tea you're going to want to mix with your favorite liquor this summer.
Price: 12 pack for $30.00
The award-winning Canadian Brand delivers mouth-watering flavors without compromise.
Made from loose leaf tea instead of concentrates, these beverages contain no sugars, sweeteners, calories or preservatives. It's the perfect beverage to fuel your outdoor fun and it's safe for those who have special dietary restrictions, such as diabetes.