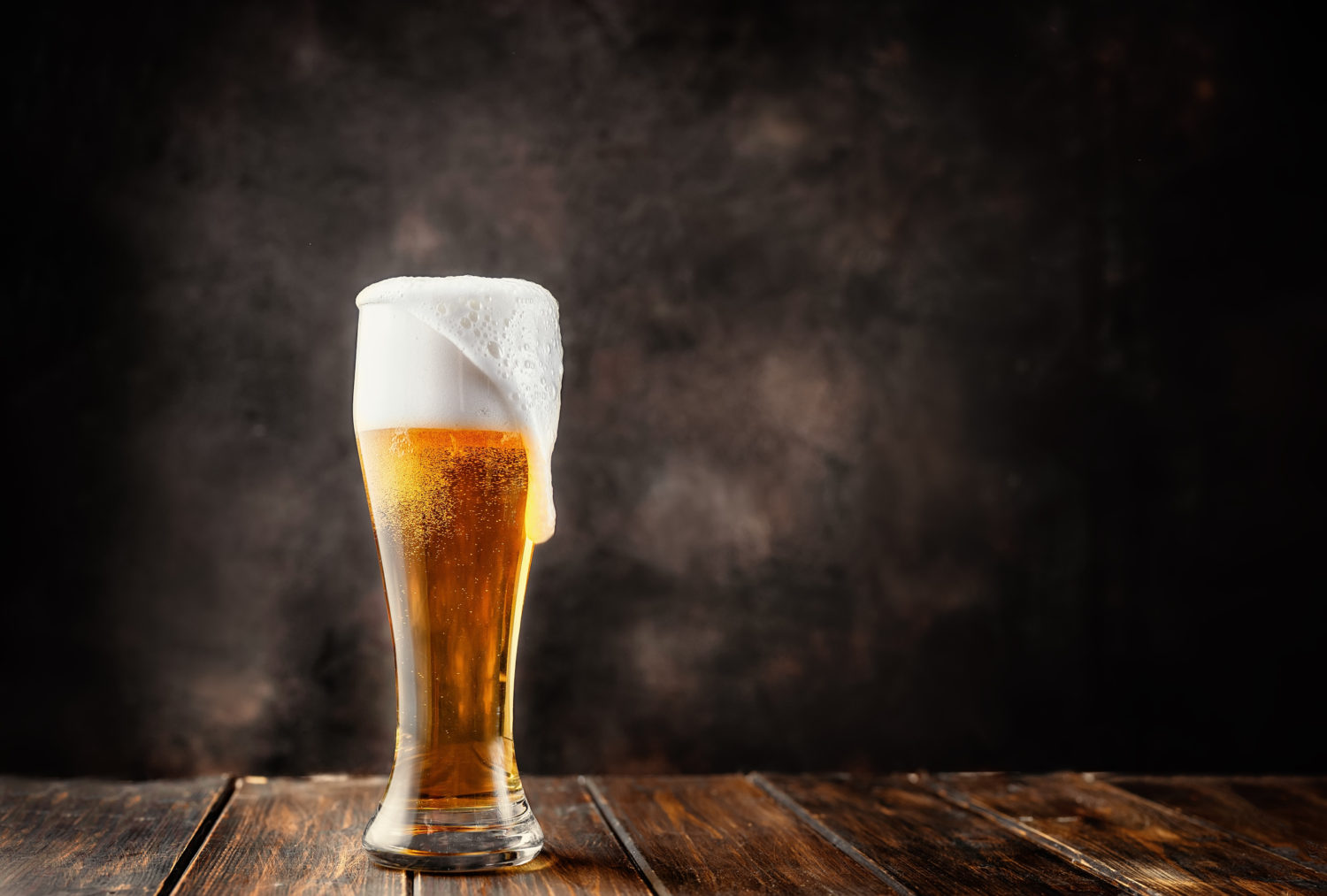 Oktoberfest beers originate from the early-19th-century 16-day festival honoring the Bavarian marriage of Prince Ludwig to Princess Therese. True Oktoberfests are those that are served at the Munich festival and bear the trademarked appellation. American craft brewers have certainly taken advantage of every beer style as innovators and disrupters in adding their mark to the Oktoberfest tradition and so there are several beer styles that people associate now with Oktoberfest. We're referring to a copper- to orange-colored lager of about 5 to 6 percent ABV with malt flavors of toasted bread, caramel, slightly sweet but finishing dry with floral to earthy hops. The best ones finish dry and can be enjoyed one after another with friends within the confines of a brewery patio or Biergarten.
Here are some fall-friendly Arizona beers to look for.
SanTan Oktoberfest – Perhaps the driest of the bunch, SanTan Oktoberfest is available now in cans at Basha's.
Wren House Festbier – Festbier is a lighter version of traditional Maerzen Oktoberfests and Head Brewer Preston Theony assures us that all the traditional flavors are still there in this pale lager. 
Saddle Mountain Brewing Oktoberfest – Recent winners of a Silver World Beer Cup Medal for its Scottish-style ale, this brewery knows how to coax out layered malt flavors. Available now on tap at the brewery.
Pedal Haus Oktoberfest – Head Brewer Derek Osborne is perhaps the most medaled brewer in Arizona and is known for brewing true-to-style. Pedal Haus Oktoberfest is now available on tap.
Huss Oktoberfest – Available on draft now at both Huss locations, Huss Oktoberfest weaves the delicate balance of sweet and rich, yet dry and light in body.
Brewers have been adding local produce to beer since its inception and pumpkins are no exception. These days pumpkin beers can contain other types of squash, sweet potatoes, yams or they can contain none of those things relying solely on pumpkin spices such as cinnamon, cloves and ginger. By now, most of us are familiar with the granddaddy of them all, Four Peaks Pumpkin Porter. Here are three others that you should be on the hunt for.
Grand Canyon Brewery and Distillery Pumpkin Springs Porter – Look for cans of Pumpkin Springs in Total Wine now. Pumpkin Springs layers classic pumpkin spice on a rich pillow of porter, pumpkin and yams.
Mudshark Peaceful Pumpkin – This decidedly lighter malted pumpkin beer does not have any pumpkin but relies on the blend of cinnamon, ginger, clove, and allspice to carry this semi-sweet ale. Available now in cans at Total Wine.
Historic Pumpkin Piehole – All the goodness in their original Piehole Porter with pie spice. Though there is no pumpkin in the beer, who can say no to vanilla, cherries and seasonal spice. Look for it at Bottleshop48 and other specialty taprooms.
Finally, seek out beers called 800-273-8255 (TALK). These beers are named to raise awareness for the National Suicide Prevention Lifeline and has 22 participating Arizona breweries, including OHSO Brewery, which founded the project. The beers can be any style, but the point is to get that important number in your head and pass it on. –Rob Fullmer, executive director of the Arizona Craft Brewers Guild