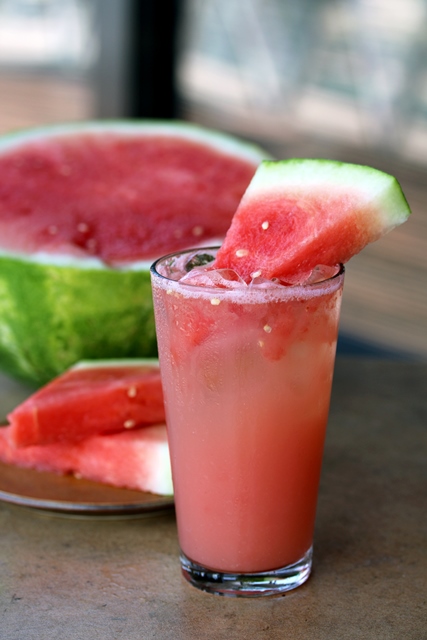 Cinco de Mayo, sometimes referred to as "Cinco de Drinko," is just around the corner. In Arizona, there are a plethora of restaurants to choose from when it comes to enjoying these tasty tequila-based concoctions. Here are a few of our faves.
1. Prickly Pear Margarita from Oregano's Pizza Bistro: If you really want to think outside the box on Cinco de Mayo, an Italian restaurant like Oregano's Pizza Bistro is one way to go. Their incredibly refreshing prickly pear margarita has 100 percent Blue Agave Tequila and Oregano's handcrafted sour mix, a nice touch of prickly pear syrup for sweetness, and is topped off with a generous splash of Dos Equis Lager. This is one of Oregano's most requested margaritas every day and is picture perfect for your IG story to boot. For locations, visit: www.oreganos.com.
2. Thai Margarita from The Gladly: Another solid option for locals who are looking for a more low-key Cinco de Mayo evening, The Gladly offers patrons a truly unique Thai Margarita. This Southwestern-inspired cocktail begins with Azuñia silver tequila and freshly squeezed kaffir lime juice, then is enhanced with tangy Tamarind and a Thai chili salted rim. With the perfect blend of ingredients and a little bit of heat, the Thai Margarita will have you saying "olé!" For more information about The Gladly, visit: www.thegladly.com.
3. Up in Smoke from Modern Margarita: Granted, Modern Margarita will be crowded on Cinco de Mayo, but their margaritas make the trip worthwhile. One cocktail that stands out from the rest is called "Up in Smoke." The drink consists of Mastro Dobel Humito, which is the world's first smoked tequila, plus barrel-smoked maple syrup, simple syrup and house sour mix to help balance out the sophisticated flavors. Modern Margarita has an extensive tequila and margarita list, so there will be something to please everyone's palate this Cinco de Mayo. For locations and additional information, visit: https://www.modernmargarita.com/menu-locations.
4. Aguacate Margarita from The Mission: Avocado is on its takeover mission, and now it's gotten to our alcohol, too. This delight starts off with half an avocado— mashed in a martini shaker of course— paired with Cruz Reposado tequila, triple sec, sweet and sour mix, lime juice, orange juice, agave nectar and Grand Marnier. It's a perfect partner for those chips and salsa you know you've got to order this Cinco De Mayo. To find out where you can snag this drink, visit https://www.themissionaz.com.
5. Huckleberry Margarita from Roaring Fork: Craving something with a berry twist? For those with a bit of a sweet tooth, the huckleberry frozen margarita is the perfect swirl. This dessert-like drink comes one way – blended to perfection – but it's well worth the accompanying brain freeze. To find this sweet treat, visit http://roaringfork.com/.
6. Margarita from Clever Koi: A simple and straightforward but utterly delicious offering, Clever Koi's version features Blanco Tequila, dry curacao and, of course, lime.  For more information, visit https://www.thecleverkoi.com/.
7. Watermelon Margarita from Sol Mexican Cocina (pictured): "Refreshing" comes to mind when sipping this summer cocktail. Sol's watermelon margarita features crushed watermelon shaken with Blanco tequila, fresh lime and agave nectar. For Sol's complete lineup of tasty margaritas, visit https://solcocina.com/menu.  —Lisa Cardinale