Still trying to finalize your Thanksgiving menu? Help is on the way! I've dedicated today and tomorrow's posts to providing you with delectable–and sometimes non-traditional–Turkey Day recipes. Today, I'm featuring a few dessert recipes from some of our finest Valley chefs. Enjoy (and I hope your family and friends do as well).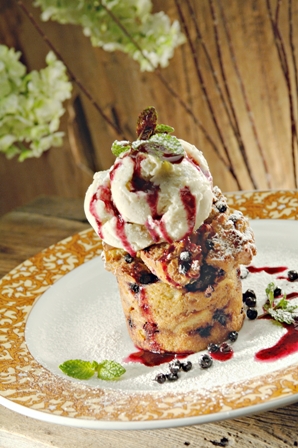 Huckleberry Bread Pudding
From Roaring Fork
2 quarts (1/2 gallon) Heavy Cream
18 Eggs
4 ½ C sugar
½ lb. sugar
1 oz. vanilla
4 C huckleberries
Bread (1/2 cubes)
Cut break into one inch by one inch cubes. Whisk together the eggs, heavy cream and vanilla. Toss in bread, then huckleberries carefully to coat and allow to soak for 30 minutes. Place mixture in a buttered 8 oz ramekins (small round bowls) 2 inch over the top. Bake at 350 for 30 minutes or until golden brown. Remove from oven and allow to cool completely.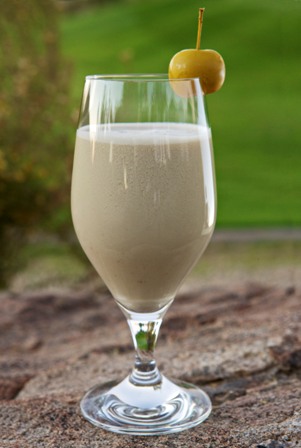 Apple Cider and Anjou Pear Smoothie (I think this would make a great treat while watching the Macy's parade on Thursday morning!)
From Chef Gregory J. Wiener at The Boulders
1-2 C Mulled Apple Cider
1 Anjou Pear
2 C Yogurt, Plain
1/2 C Ice Cubes
2 T Agave Nectar
Juice of one lemon
Combine all ingredients into the blender and blend on high until smooth.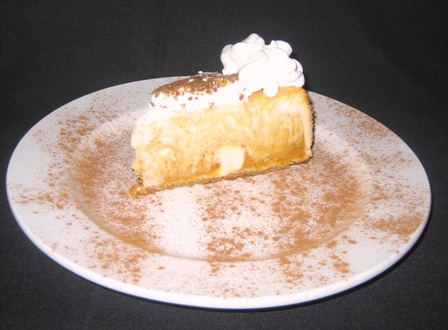 Pumpkin Spiced Cheese
From Teresa Thompson of C4 Coffee and Wine Bar
16 oz. cream cheese, softened
1/2 C and 1 T granulated sugar
5 T butter, melted
1/2 tsp. vanilla
2 eggs
1/2 C pumpkin puree
1/2 tsp. ground cinnamon
Dash of ground cloves
¼ tsp. ground nutmeg
1 ½ C graham cracker crumbs
Preheat oven at 350 degrees. Make the crust by combining the graham cracker crumbs, melted butter, and one tablespoon of sugar in a medium bowl. Stir well enough to coat all of the crumbs with the butter, but not so much as to turn the mixture into paste. Keep it crumbly. Press the crumbs onto the bottom and about two-thirds of the way up the sides of a spring form pan. Bake the crust for 5 minutes, then set it aside until you are ready to fill it. In a large mixing bowl combine the cream cheese, sugar, and vanilla. Mix until smooth. Add the pumpkin, eggs, cinnamon, nutmeg, and cloves until smooth and creamy. Pour the filling into the pan. Bake for 60 to 70 minutes. The top will turn a bit darker at this point. Remove from the oven and allow the cheesecake to cool. When the cheesecake has come to room temperature, put it into the refrigerator. When the cheesecake has chilled, remove the pan sides and cut the cake into 8 equal pieces. Serve with a generous portion of whipped cream on top and sliced pecans.