Apart from being the last full month of summer (hallelujah! See you later, scorching steering wheels!), August is also National Coffee Month. What better way to celebrate your favorite a.m. sip than with a full month devoted to it? So prepare yourselves, caffeine fiends. Here are a few coffee-centric recipes, courtesy of Coffee-Mate, that are sure to rev up your mornings or liven your dessert time. (I think the frozen caramel espresso shots would be a perfect easy-to-hold treat for a pool party as well as a portion-controlled sweet for those summertime dieters.)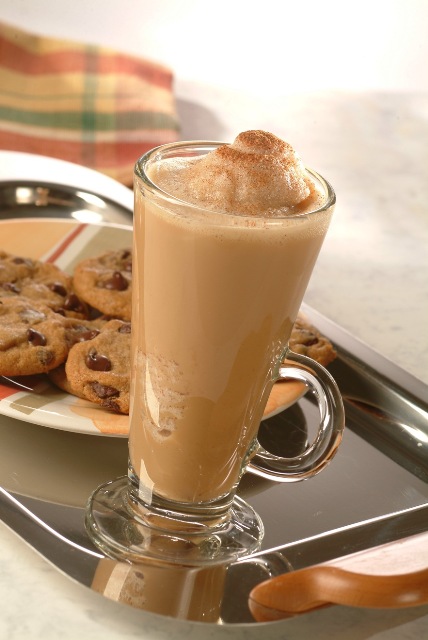 Blended Vanilla Cappuccino
2 cups ice cubes
1 cup brewed espresso or double-strength coffee, chilled
1/3 cup new Coffee-mate Natural Bliss Vanilla
Ground cinnamon
Place ice, espresso and Coffee-mate in blender; cover. Blend until smooth. Divide mixture between two glasses; sprinkle with cinnamon.
White Chocolate Caramel Iced Coffee
1 cup coffee ice cubes (freeze leftover coffee in ice cube trays)
½ cup brewed dark-roast espresso coffee or espresso, cooled to room temperature
2 Tbsp. Coffee-mate White Chocolate Caramel Latte
Place ice in tall chilled glass; top with coffee and Coffee-mate.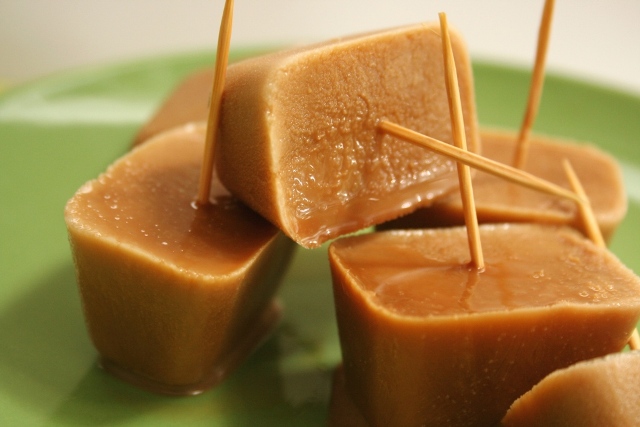 Frozen Caramel Espresso Shots
(recipe by The Not So Skinny Baker)
4 oz. of espresso (or strong coffee)
1 ½ oz. or 3 Tbsp. Coffee-mate Fat-free Vanilla Caramel
Brew the espresso. Mix in Coffee-mate creamer and stir until dissolved. Pour into ice cube trays (or a silicone mold, it needs to be somewhat flexible). Freeze, checking on them after about an hour. Once the espresso shots are completely iced over, stick tooth picks in and freeze overnight.