Turn on your favorite horror flick, put the lights down low and whip up these wickedly good Halloween-inspired recipes from SVEDKA Vodka.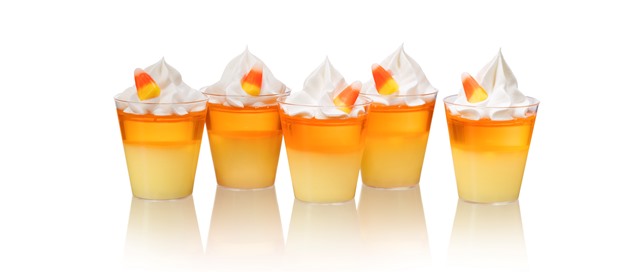 Candy Corn Jelly Shots

1 cup boiling water
2 pkg. (6 oz. each) SVEDKA Unflavored Gelatin Mix
1/4 cup canned sweetened condensed milk
2 to 3 drops yellow food coloring
3/4 cup SVEDKA Vodka, divided
1 cup carbonated orange soda
1 cup thawed whipped topping
18 candy corn candies


ADD 1 cup boiling water to one package of unflavored gelatin mix in a small bowl and stir for 2 mins. or until completely dissolved. Add sweetened condensed milk, a couple drops of yellow food coloring and 1/4 cup of SVEDKA Vodka. Pour into 18 (2 oz.) plastic cups that have been sprayed with cooking spray, using about 2 tbsps. per cup. Refrigerate 30 to 45 min until firm, but still slightly tacky
HEAT orange soda to boiling on stove. Add to second package of unflavored gelatin mix in small bowl and stir for 2 mins. or until completely dissolved. Stir in 1/2 cup SVEDKA Vodka. Spoon over milk layer in cups. Refrigerate 1 hour or until firm.
TOP each shot with whipped topping and 1 candy corn piece.
Prep Time: 30 mins.
Total Time: 2 hrs. 15 mins. (including refrigeration)
Makes: 18 servings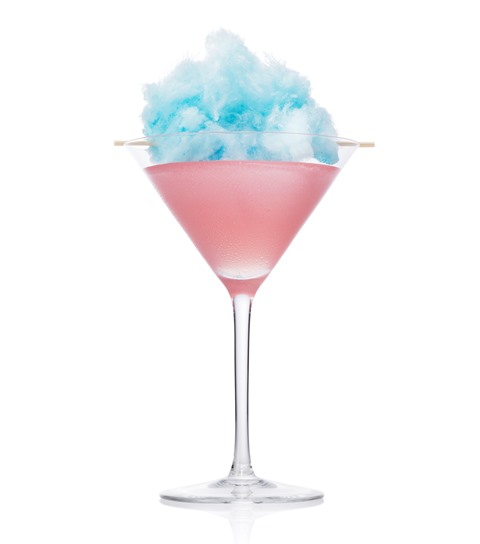 Blue Rasmopoltian 

1 1/2 parts SVEDKA Blue Raspberry
1/2 part fresh lemon juice
1/2 part triple sec
1/2 part cranberry juice
cotton candy

Combine ingredients in a cocktail shaker over ice. Shake and strain into a martini glass. Garnish with cotton candy.