In anticipation of the 82nd Annual Academy Awards this Sunday, March 7, Trudy Thomas, beverage director at BLT Steak at Camelback Inn in Scottsdale, has created three special Oscar-themed cocktails that are worthy of their own awards. Each cocktail is $12 and available at BLT Steak starting today through Sunday. Here's a peek at the three Oscar-worthy sips (perhaps you can whip them up for your own red carpet bash this weekend).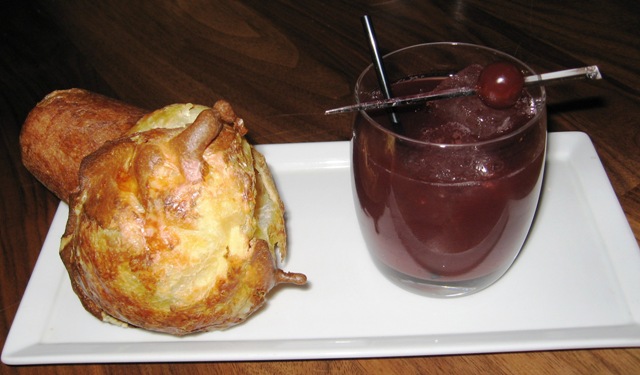 Julie & Julia Manhattan
Created in tribute to Julia Child and Best Actress Nominee Meryl Streep for Julie & Julia
1 oz Bulleit Bourbon
1 oz LBV Port
½ oz Pinot Noir
½ oz Sweet Vermouth
Splash of agave nectar
3 dashes of Cherry Bitters
1 – 2 house‐made Beef Bourgogne Ice Cubes (see recipe below)
Garnish with a port-soaked Morrello Cherry
Build all ingredients in a mixing glass add ice and shake. Serve on the rocks with a port cherry garnish.
House‐Made Beef Bourgogne Ice Cubes
3 cups port
30 each brandy soaked morello cherries
1 quart beef broth no sodium
1 bay leaf
Reduce port on medium heat in sauce pan until it yields one cup. Add cherries and set aside. Place beef broth in another pan and warm with bay leaf for 10 minutes then add to port/cherry reduction and set aside. In ice cube trays, add one cherry to each cube then top with liquid. Freeze overnight until firm. Unmold and use in drinks.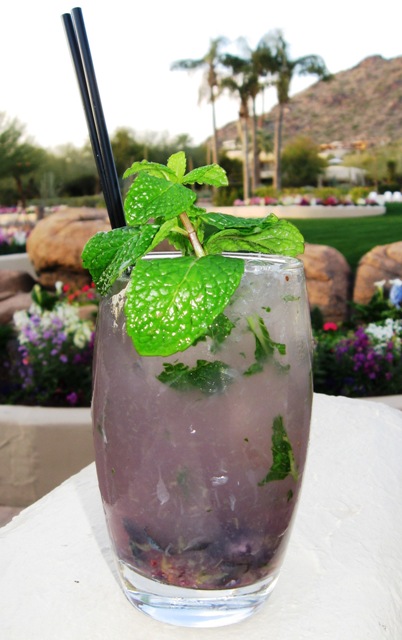 Na'vi Mojito
Created for Best Picture and Nine Time Nominee Avatar
1 ½ oz Ten Cane Rum
1 oz Crème de Violette
1 oz Fresh Lime Juice
½ oz Agave Nectar
5 mint leaves
5 – 8 fresh blueberries
Top with Moet & Chandon Champagne
Garnish with a Mint Sprig Top
In a mixing glass, muddle mint leaves, blueberries with agave. Add remaining ingredients except Champagne. Shake vigorously and pour into a rocks glass. Top with Champagne and garnish with a mint sprig.


The Award
Created to Celebrate the 2010 Academy Awards with Moet & Chandon Champagne, the Official Champagne of the Oscars
1 oz Navan Vanilla Cognac
1 oz Crème de Mure
1 oz Blood Orange Juice
Splash of Agave
Top with Moet & Chandon Champagne
Garnish with a pick of fresh blackberries
Build all ingredients except Champagne in a mixing glass add ice and shake. Strain into a Coupette glass and top with the Champagne.
Served with an official Oscar's chocolate square infused with Moet & Chandon Champagne on the side.
BLT Steak is located at Camelback Inn. 5402 E. Lincoln Dr., Scottsdale, 480.905.7979, http://www.bltscottsdale.com/.