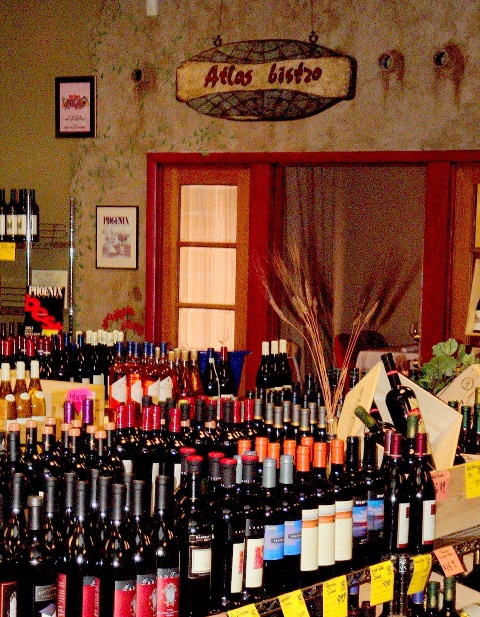 We have reached our final Arizona Restaurant Week recipe, this time from Scottsdale's Atlas Bistro. Remember, to get a taste of Atlas Bistro and dozens of other Phoenix and Tucson restaurants, be sure to take part in Arizona Restaurant Week from Sept. 19-26.
Applewood-Smoked Salmon
1 side Salmon with the bloodline and skin removed (have your butcher do this unless you're savvy with large sharpened
knives and fish anatomy)
1 Fennel bulb
1 Grapefruit
1 Lemon
1 Lime
1 Orange
1 branch Tarragon
1 tbsp. Toasted coriander seeds
1 tbsp. Toasted fennel seeds
2 cups White sugar
2 cups Kosher salt
Chop the fennel and citrus into one inch cubes and place in a food processor with the toasted seeds. Puree until it the consistency is juicy and mushy. Pour mixture into a pan (not aluminum) large enough to hold the fish and stir in salt and sugar. Place the salmon in pan and rub the mixture on it until it is completely covered. Pay special attention to ensure that the bulk of the mixture is on top of the fish. Cover the pan with plastic and placing it in the fridge for a minimum of 16 hours. It's done when the thin tails are somewhat hard and the middles are firm to the touch. It can marinate longer but the creamy texture of the fish will be sacrificed. Rinse the salmon under cold running water to stop the curing process and rid it of any seeds that may stick. The salmon is completely edible but try giving it a one hour cold smoke to have the best smoked salmon ever!