One of my favorite holidays, Valentine's Day, is just around the corner. Chocolate, flowers, candy hearts–what's not to love, right? I've rounded up a few festive gifts that your beloved is sure to swoon over. Also, please be sure to check Taste later this week for cocktail and dessert recipes a plenty and upcoming local V-day dinners.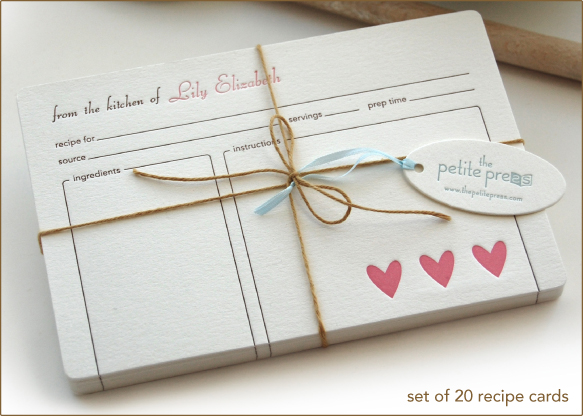 Heart Personalized Recipe Cards, $18. www.thepetitepress.com. Does your lady like to heat things up in the kitchen? She'll love these super adorable recipe cards to keep track of her favorite dishes. Please note that these cards are currently out of stock; however, e-mail the contact on the Web site to be alerted the second these recipe cards are restocked.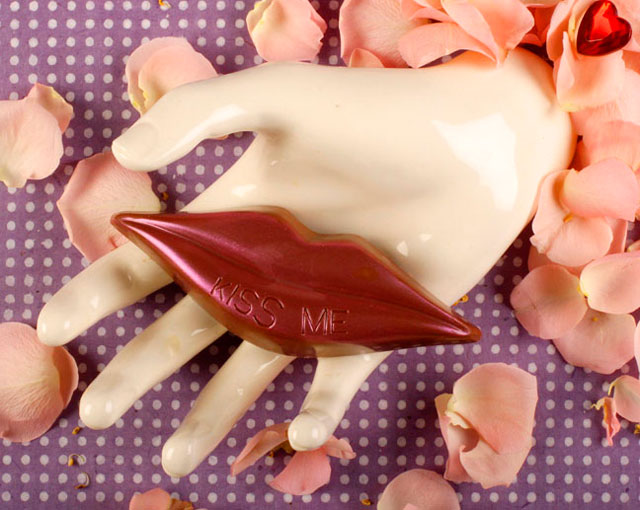 Kiss Me Lips, $6. www.woodhousechocolate.com. This gift is sure to get your point across. These lips are available in milk chocolate filled with peanut gianduja and toffee, or dark chocolate filled with crispy hazelnut gianduja and toffee.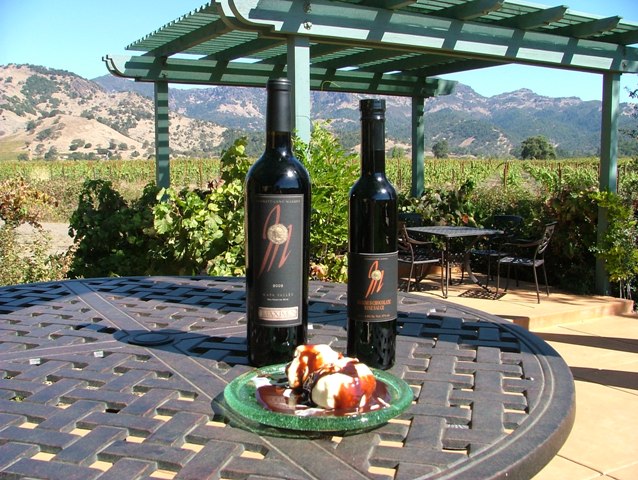 Maximus Chocolate Wine Sauce, $18. www.bennettlane.com. This decadent chocolate sauce is made with Bennett Lane Winery's Maximus wine–certainly not your average helping of Hershey syrup. This would be especially lovely paired with the winery's red feasting wine.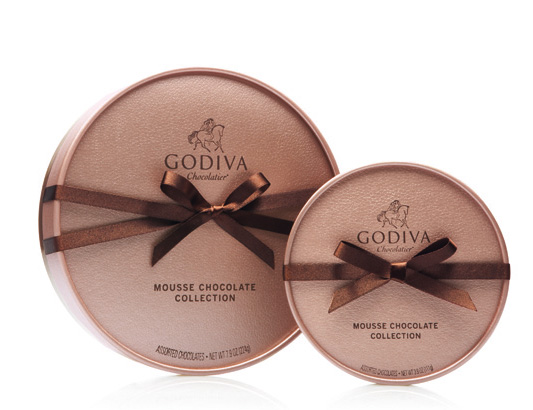 Limited Edition Mousse Chocolate Collection, $22 for 9 pieces or $38 for 18 pieces. www.godiva.com. If you haven't already noticed, I'm really into chocolate and, in my book, Godiva can do no wrong. This collection features six flavors of luscious mousse center coated in chocolate shells.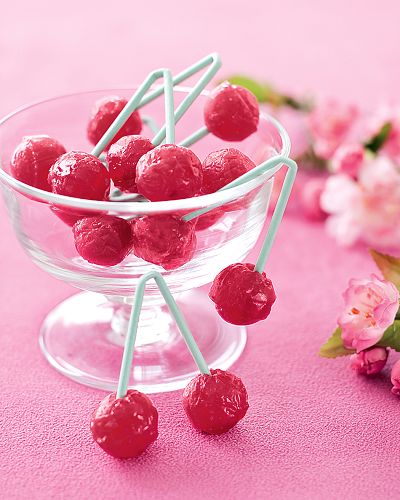 Double Cherry Pops, $12 for 15 pairs. www.williams-sonoma.com. Pass out these adorable just-picked pops to your kid's classmates and officially be the most popular parent on the block. I can't get over them…