Viking has long been associated with high-end ranges–you know, the cool and colorful industrial-inspired ones. Now, you can own your Viking on a smaller scale with its new Professional 12-Cup Coffee Maker and Professional Hand Mixer. Get these goods on your holiday wish list now. They're ready to ship this fall.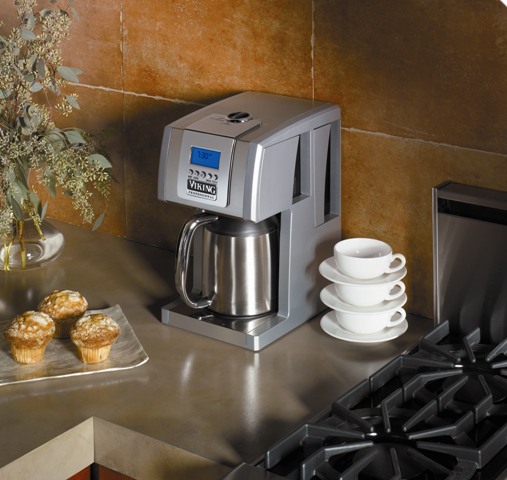 Viking Professional 12-cup Coffee Maker, about $300
· SureTemp™ Heating System ensures brewing temperature
· Brew Break™ allows user to pour first cup of coffee before brewing completes
· Programmable clock for auto brewing
· Cup Select offers flexibility to brew between 4 to 12 cups
· Only 15 inches high
· Available in Metallic Silver Finish


Viking Professional Hand Mixer, about $80 for manual model and $100 for digital model
· Available in two models—manual and digital switch
· Includes 2 sets of heavy gauge beaters
· 250 watt motor
· Ergonomic handle design
· Easy Cord Storage
· Available in Metallic Silver Finish
For purchasing information, visit http://www.vikingrange.com/consumer/index.jsp.