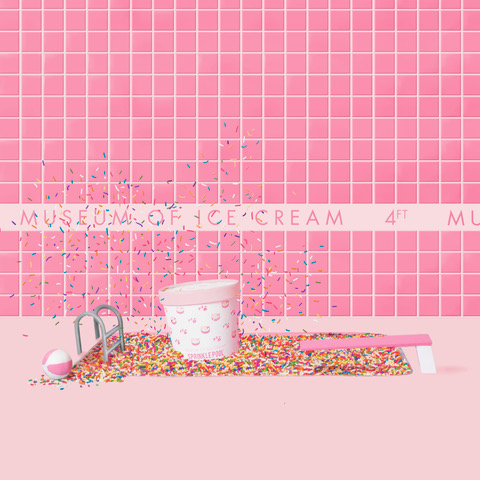 We all saw the Kardashians' visit to the Museum of Ice Cream splashed across social media. Now, everyone can get a taste of the museum in their very own home as the world's leading creator of interactive experiences has launched Museum of Ice Cream's very own branded ice cream.
The pints are now available for purchase in more than 1,800 Target stores across the country. The debut line includes signature flavors, Pinata and Sprinkle Pool, as well as new additions like Vanillionaire, Chocolate Crush, Cherrylicious, Churro Churro and Nana Bread. The ice cream launch comes on the heels of Museum of Ice Creams return to New York City with the launch of their newest venture, The Pint Shop, an interactive grocery shop destination.
Museum of Ice Cream's premium flavors are each $4.99 per pint.