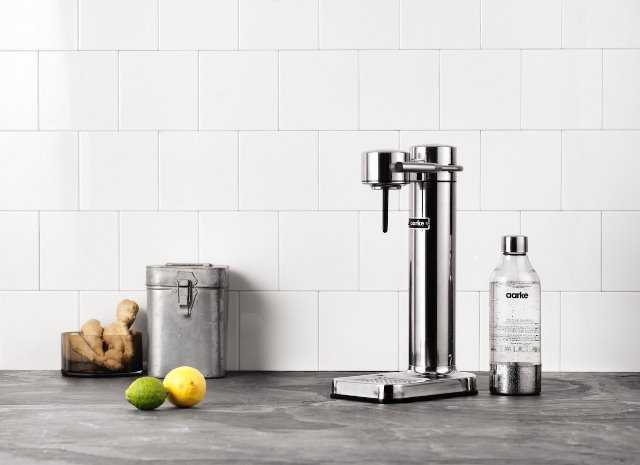 It is hard to escape LaCroix, especially during the Valley's hot summer days. But what if you could make your own delicious sparking water at home? That is where aarke comes in.
The product, which was designed in Sweden, offers users a great alternative to sugary drinks–and is perfect for making tonic water for your favorite summertime cocktails. Featuring a slim, refined design (no plugs or batteries needed), aarke also looks good gracing your countertops, too. To use, you simply need to push the hand lever to carbonate your water.
Each unit comes with a reusable one-liter PET bottle, and fits a 60-liter carbonator cartridge, which replaces 120 single-use plastic water bottles.
aarke retails for $199 and is available online and at Amazon. See it in action here.