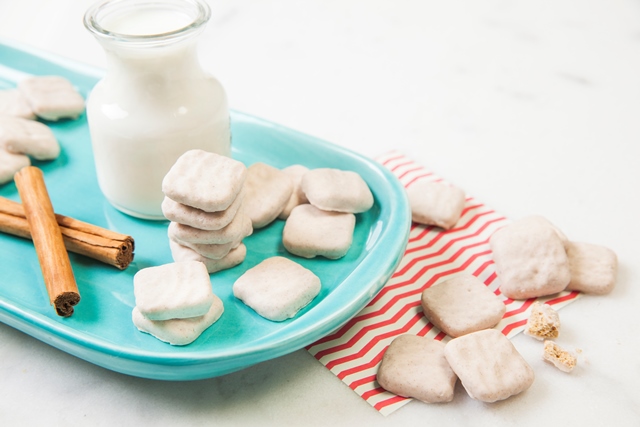 Did you make a resolution to eat healthy in 2016? Sometimes, that is a little easier said than done, especially when you're craving something other than fresh fruits and veggies. But what if healthy snacks were delivered directly to your mailbox or front door? NatureBox offers just that.
NatureBox is a snack subscription service that dishes out nutritionist-approved eats that free of hydrogenated oils, high -ructose corn syrup, preservatives, artificial colors, sweeteners and flavors and no added sulfites. Best of all, NatureBox snacks are perfect for picky kiddos and those on-the-go as you can easily throw a bag of the snacks into your purse for the office or gym bag to enjoy after a workout or sports practice.
NatureBox allows you to rate the snacks on its Web site, ensuring that you are only receiving the snacks that you and your family will enjoy. Plus, new eats are constantly being added so you while you can be excited about old favorites, you can also look forward to trying something new.
For something a little sweet, the Cocoa Cashew Crisp offers just enough chocolate flavor without overdoing it, plus the cashews make it a filling afternoon snack. The Mini Cocoa Belgian Waffles are a great dessert (especially when served with a cappuccino or cup of hot cocoa) and kids love them. Again, an option that isn't overly sweet but can do the trick to satisfy a chocolate craving Another offering kids will gobble up? The Cinnamon Yogurt Mini Grahams–the perfect lunchbox companion.
NatureBox also has a great lineup of savory or spicy eats, from Jalapeno Cashews and Garden Tomato Crunchies to Cheddar and Onion Sunflower Kernels and Parmesan Garlic Pop Pops. There are even several oatmeal and granola options.
Currently, NatureBox is hosting a subscription special: You can do five snacks either once a week, every two weeks or once a month for $9.97 (half off from $19.95); or you can also do 10 snacks once a week, every two weeks or once a month for $16.47 (half off from $32.95).