In this Grocery Greats segment, ForXx is seeking out the most delicious frozen pizza.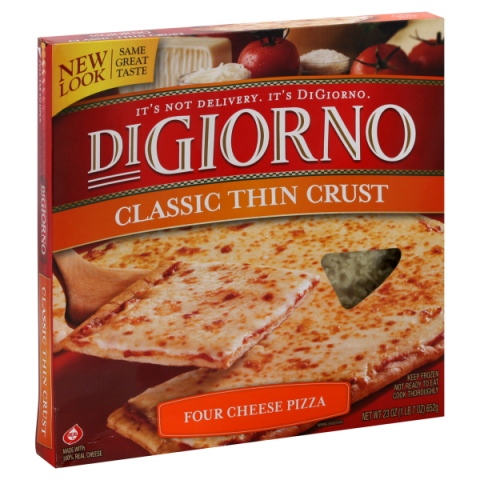 So there you are walking down every aisle looking for the one thing you came in the grocery store for: milk. Suddenly, you find yourself staring down pizza row. This week's Grocery Greats, I'm finding the best frozen pizza. I almost thought it would be more cost-effective to make it myself but how long would the ingredients be in the fridge before the family wanted pizza again?
Once again, more restaurants are making their food available to the consumer. And I've found that family size is the best deal.
The California Pizza Kitchen's thin crust was sheer perfection.  The pizza baked perfectly in the oven.  It baked well, not dry, flavorful and the cheese melted to a gooey delight. Calories: 310. $10.
The Mexican-style supreme thin crust by Red Baron was a little disappointing in that the box photo looked cheesy and appetizing but when it came out of the oven it was not.  It was dry with a hard crust and there was no gooeyness. Calories: 380. $5.49 for the family size.
DiGiorno's classic thin-crush pizza definitely gives the California Pizza Kitchen thin crust a run for their money. This square pan, four-cheese delight was well done and comparable to a New York style pizza. It baked well and was delicious. Calories: 330. $2.99 at Target.
My grocery great this week: It's not delivery, it's DiGiorno. Buon appetito.