In this week's Grocery Great segment, guest writer ForXx explores a new twist on an old favorite: tater tots.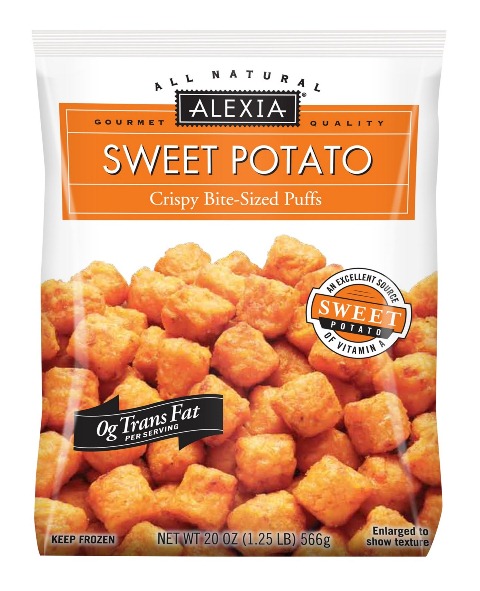 This week's Grocery Great is focused on one item. We're all familiar with the breakfast (or dinnertime) favorite, tater tots. But I stumbled on an delicious spin on this old-fashioned eat: sweet potato tater tots. The all-natural Alexia Crispy Bite-Sized Sweet Potato Puffs are a quick addition to any meal, breakfast, lunch or dinner. At only 140 calories per three-ounce serving, you'll enjoy every bite without guilt. And kids love them, so them so those mealtime arguments can stop right there.
Serving suggestions: For a healthy breakfast, add a couple slices of turkey bacon and two scrambled egg whites. At lunchtime, enjoy with a grilled chicken breast and sugar snow peas dipped in two tablespoons of ranch dressing. For dinner, pair with grilled vegetables and a turkey patty. If you like what you taste, Alexia also makes spicy julienne-cut sweet potato fries. Yum! Plus, Alexia sweet potato puffs are super-easy to find; purchase them at your local grocer.
For more fab foodie news, follow us on Twitter @AZFoothillsFood, become a fan on Facebook and check us out on Pinterest.