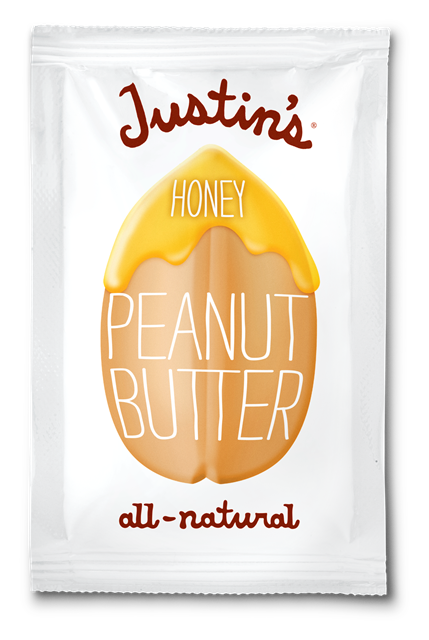 Though summer vacation is still in full swing for most kiddos, it is never too early to start thinking about after-school snacks. Kids, of course, want something sweet; Mom and Dad, though, want them to eat something with a least some nutritional value. That is where Justin's comes in. Justin's is the maker of peanut butter cups and nut butters that contain natural, high-quality ingredients–making them a win-win for both parents and their children.
Justin's Mini Organic Peanut Butter Cups are available in dark or milk chocolate and are crafted with 100 percent organic, all-natural ingredients. The perfect poppable size, they are great for little hands and mouths. (They just beg to be stashed in a lunchbox for a sweet surprise in the cafeteria.) They are less sweet than the cups made by Reese's or imitation brands; the nutty flavor is more prominent, making them more satisfying. To make them even more of a treat, put them in the freezer for a while.
In flavors like Maple Almond, Honey Peanut Butter and Chocolate Hazelnut (as well as regular old peanut and almond butters), protein-packed Justin's Nut Butters portable packages are genius. They are perfect for toting along on a hike, stashing in your office drawer and putting in the kiddos' lunchbox along with apple slices. Simply tear the pouch, and slather onto whatever you'd like–the aforementioned apple slices, toast, pretzels, your tongue. No utensils needed. Kids will go crazy over the lightly sweetened honey and maple varieties. And don't bother masking the flavor will jelly on an PB&J. Justin's nut butters deserve the spotlight.