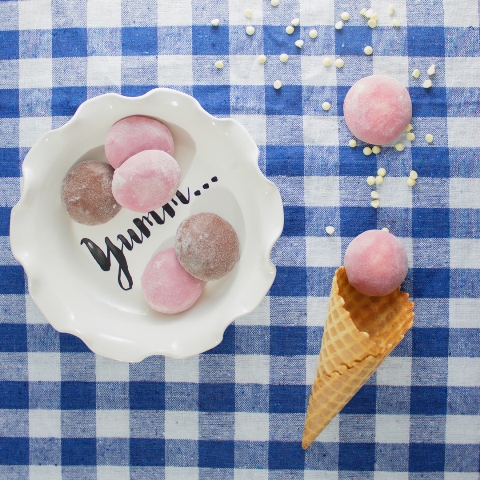 Summer break is nearly upon us. If you can't get away for a tropical escape, at least you can eat like you did. Bubbies Mochi Ice Cream is a household name in Hawaii (the brand was founded in Honolulu in 1985) and is now available at Valley Whole Foods, Kroger and select Safeway locations. Plus, the beloved brand just opened a new state-of-the-art manufacturing facility in Phoenix.
Simply put, mochi is bite-sized ice cream wrapped in sweetened rice dough. As a parent, it is a mess-free ice cream that kids can simply eat with their hands. (Plus, mochi is basically built-in portion control.) As someone with a sweet tooth, it a unique and tasty dessert with delicious chewy texture.
Though simple chocolate or vanilla are available, Bubbies invites customers to try unique flavors as well, like green tea, sakura and raspberry-white chocolate. To really feel like you're spring breakin', other options include passion fruit, mango, lychee and coconut.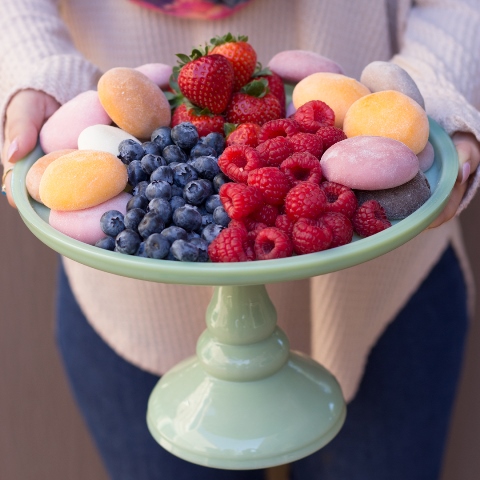 The new Phoenix facility adds dozens of jobs to the region and the area will act as the homebase to a majority of Bubbies' leadership and executive team.
"Not only is our new Phoenix facility state-of-the-art, it gives us strategic distribution capacity from the mainland," says Rick Schaffer, Chief Executive Officer of Bubbies Ice Cream, in a press release. "Our new manufacturing facility is a game changer for us and for the industry."