Whether your mom is a full-fledged domestic goddess when it comes to the kitchen or she just knows how to unwrap a tasty treat at the end of the day, here are a few last-minute gourmet gifts for Mother's Day.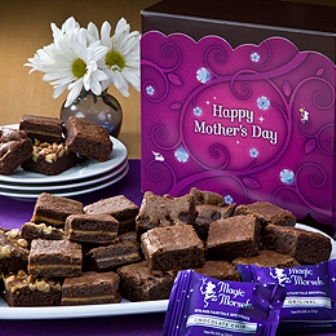 Mother's Day Morsels The perfect petite treat for any chocolate-loving mama, the Mother's Day Morsel gift box from the Valley's Fairytale Brownies feature mouthwatering bite-size Magic Morsels. Flavors include chocolate chip, walnut, caramel and original. About $54 for 48 morsels. http://www.brownies.com/.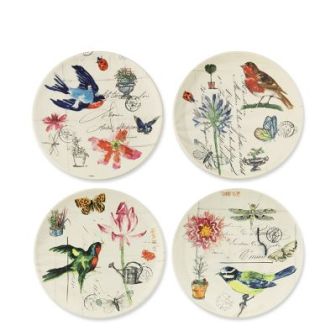 Spring Garden Plates What mom wouldn't want a set of ultra femme and frilly plates to round out an afternoon tea? This set of four plates–illustrated with butterflies, garden birds, flowers and antique script–are not only lovely but low-maintenance for a busy mom (they are dishwasher- and microwave-safe). $49 for four plates. http://www.williams-sonoma.com/.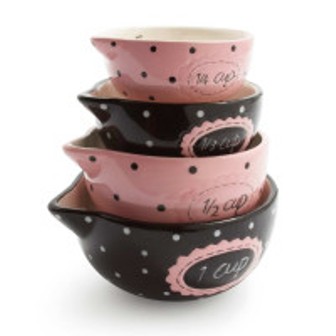 Parisian Ceramic Measuring Cups Ooh la la! Mom would love to add a little European-inspired elegance to the kitchen and she can with these too-cute measuring cups from Sur la Table. We just love when practical items are also so pretty. About $20 for a set of four. http://www.surlatable.com/.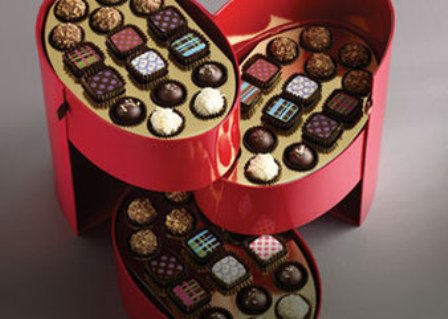 48-Piece Red Hat Box For the mom who can't go a day without sneaking a little post-dinner chocolate, she's love this array of treats from the Valley's Julia Baker Confections, located at InterContinential Montelucia Resort & Spa. The box features a tasty assortment of truffles (including her amazing caramel truffles) as well as plenty of hand-cut chocolates. $140. http://www.juliabakerconfections.com/.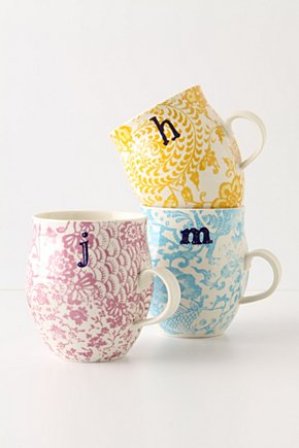 Homegrown Monogram Mug Mom will enjoy her morning coffee or evening cup of tea even more when served in this adorable monogrammed mug. The summertime hues are super lovely and each letter is hand-drawn. $8. http://www.anthropologie.com/. (Note that some letters are only available online.)