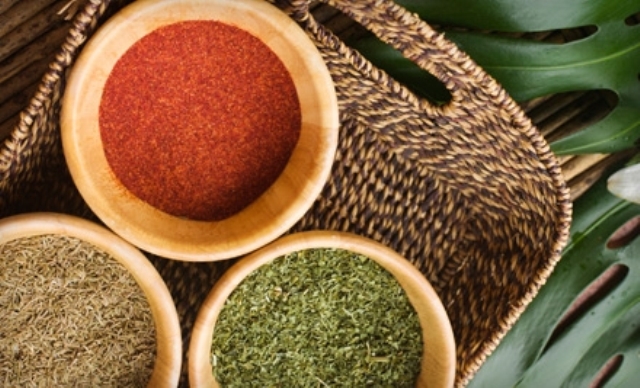 Besides eating dark chocolate, drinking wine and watching reality television (preferably all at once), one of my favorite things to do is shopping and eating local. So I was happy as can be when I learned of Mesa-based Arizona Spice Co. Arizona Spice Co. is the brainchild of the delightful Debrah Roberti, who has been cooking up a storm for the past 30 years. She offers a high-quality, all-natural selection of salsas, sauces, soups, spices (natch) and many more unique, Arizona-based eats.  (Arizona Spice Co. is even home to a Arizona Centennial products, including the exclusive centennial hot sauce.)
Here's a taste of some of Arizona Spice Co.'s mouth-watering offerings:
To Arizonans, salsa is a big deal. It must taste fresh, and it must have a kick. Arizona Spice Co.'s traditional offerings (which come in Mild, Medium, Hot, Extra Hot and Extra Extra Hot) have a classic salsa taste, perfect for pairing with chips. While the Mild and Medium salsas will suit most palates, the Extra Extra Hot option is concocted with ghost peppers (a k a the world's hottest pepper) so the faint of taste should beware. Even those fancy themselves as heavyweights when it comes to spiciness should take it easy. (Arizona Spice Co. actually sells several ghost pepper products–perhaps a fun Valentine's Day gift for that spice-tolerant hottie?)
For something a bit sweet, the Peach Perfect Salsa and Pineapple Salsa are great, and they are far from stingy with the fruit. Both the peach and pineapple variety are a mmm-inducing accompaniment to shrimp tacos or atop a piece of grilled fish.
To kick up a steak, burgers, seafood, chicken (well, just about any) dish, Arizona Spice Co. excels at providing amazing spice blends. As one of my favorite Southwestern flavors, the green chile spice mix, made with ground Hatch green chilies from New Mexico, is a winner and a welcome addition to savory chicken tacos.
Best of all, Arizona Spice Co. boasts budget-friendly prices, and the helpful company Web site offers many delectable recipes centered around its stellar products. http://azspiceco.homestead.com.