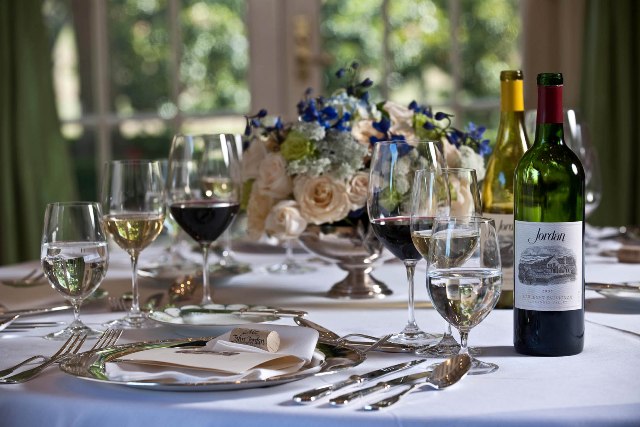 This week, The Phoenician Resort and Sanctuary on Camelback Mountain Resort & Spa will both host delectable wine dinners. Be sure to reserve your spot! Here's the details:
March 24: Santuary on Camelback Mountain Resort & Spa will welcome "Men Behind the Vines–Napa's Next of Kin," a unique wine tasting event, joined by three next-generation connoisseurs from California's Napa Valley. The guests of honor include Rob Mondavi, grandson of Robert Mondavi, Oscar Renteria, son of the infamous vineyard guru, Salvatore Renteria, and Chris Hall, son to organic farmer extraordinaire Ted Hall. The intimate event will be held at the recently renovated elements restaurant. Guests will begin with a Champagne reception followed by signature tastings with the winemakers and cuisine and wine pairings by Executive Chef Beau MacMillan. That's not all: A raffle of signed magnum-sized bottles will benefit Laura Hart Burdick Foundation, a local charity dedicated to helping St. Joseph's Hospital care for lung transplant patients in the Valley. Only 40 tickets are being sold for the event ($125 each). 480.607.2300, http://www.sanctuaryoncamelback.com/content/index.html.
March 27: The Phoenician will welcome Jordan Winery on Saturday for a special five-course dinner pairing presented by Winemaker Rob Davis and Il Terrazzo Chef de Cuisine Kyle Lipetzky. The evening will begin with an reception at 6:30 p.m., featuring oyster, melon, mushroom and duck (paired with Jordan Sparkling). Guests will then dine on a first course of salt-roasted beets with smoked salmon, Meyer lemon and pickled fennel ( paired with '07 Chardonnay), followed by sturgeon with applewood bacon, carrots, crispy sweetbread and fava beans (paired with '05 Cabernet). The third course will consist of Berkshire pork cheek, accompanied by English peas, parsnip, ricotta gnocchi and black truffle (paired with '99 Cabernet). Next, a cheese course will offer a "tasting of American Blue," including such selections as Rogue River, Westfield Farm Goat, and Smokey Oregon (paired with '91 Cabernet). Rounding out the menu will be a dessert of blended fruits and spices (paired with '83 Riviera Russe), as interpreted by Phoenician Executive Pastry Chef Roy Pell. The event is $80. 480.423.2530, http://www.thephoenician.com/.