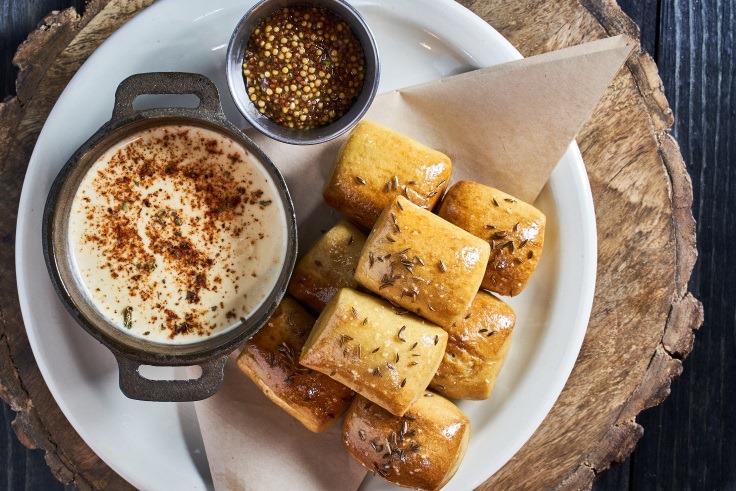 Before or after you've had your fun at the Waste Management Phoenix Open (taking place Jan. 27 to Feb. 2 at TPC Scottsdale), pop in these Valley hot spots for delicious deals and golf-themed specials.
Meat the Ball has released a limited-time Hole-In-One cocktail, which is a frozen drink that comes with a frozen juice ball, aperol, Cava Brut, fresh lemon and seltzer, in honor of the Waste Management Phoenix Open. It will also be hosting a reverse happy hour every day of the open (Jan. 27 to Feb. 2) where happy hour will take place from 6 p.m. to close. Meat the Ball will also still be hosting its regular happy hour from 3 to 6 p.m. Additionally, Meat the Ball will be giving all tourney-goers 10 percent off their entire bill if they show proof of their WMPO ticket.
In honor of the event, Ocean Prime restaurant is offering specials certain to score a hole-in-one, like The Birdie, John Daly and Hole in One cocktails and tasty apps including the "Tee Off" Steak Tartare and "Bogey" Ravioli.
From Monday, Jan. 27, through Sunday, Feb. 2, anyone who visits PHX Beer Co.'s (pictured) Scottsdale location and says the phrase "We miss you Phil" to their server and signs the petition to bring the player back will get $1 off an entrée or beer. If you visited WMPO and show your same-day ticket while signing the petition, you can enjoy $2 off your entrée or beer. Once the signatures are collected, PHX Beer Co. will send the petition to Phil!
With a WMPO ticket from Jan. 27 to Feb. 2, diners can enjoy $5 off a Bloody Mary or mimosa flight at the two North Scottsdale Hash Kitchen locations, $15 bottle of wine and bucket of meatballs (at the bar only) at Phoenix's Sicilian Butcher and, at Tomaso's Italian Kitchen, $19 for a pasta board and bottle of wine.