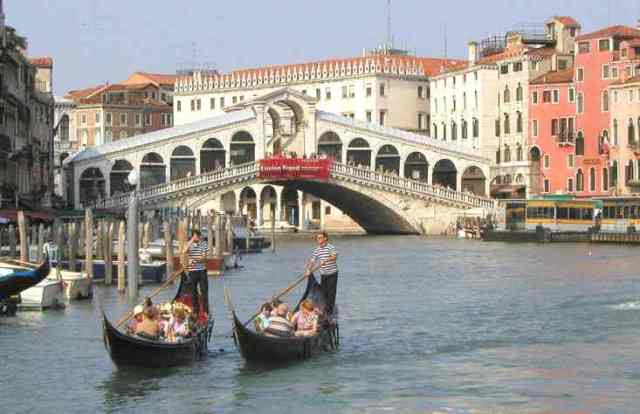 Yes, the Valley is chock-full of incredible restaurants and one could easily book their mealtimes enjoying food from around-the-globe in a variety of atmospheres, from hole-in-the-wall to high-end, without ever leaving Maricopa County. However, in this great big world of ours, there are plenty of dining opportunities to explore, both near and far–and really, really far. In preparation of the L.A. Travel & Adventure Show, Andrew Zimmern, Travel Channel host of "Bizarre Foods" and guest at spring's Scottsdale Culinary Festival, has unveiled the following destinations for traveling foodies. Get your passports–and forks–ready, people.
Barcelona, Spain: "Barcelona offers a remarkable depth and breadth of eateries. The best in Spanish cuisine is well represented here."
Montreal, Quebec: "It's a city with more culinary balls than any other on earth. Classic eats, street fare, indulgent, boozy, chef-driven, extreme cuisine."
Aleppo, Syria: "This former Spice Route capitol was the world's greatest food city a thousand years ago and is still one today. Paved with ancient pathways, it's perfect blend of Middle East and North Africa."
Venice, Italy: "It's the perfect walking city, dark and brooding at night, hidden and mysterious, and the food is once again on par with the town itself."
Taipei, China: "I love Chinese cuisine, maybe above all else. The night market in Taipei offers what is perhaps the best street eats on the planet narrowly beating out Penang's New Lane and Singapore's hawker stalls."
To see Zimmern in action at the Scottsdale Culinary Festival in April (along with his Travel Channel buddy Adam Richman), tickets are now available.