By Elaina Verhoff
As we all cope with our current reality under COVID-19 lockdown, food has taken on a whole new meaning. Grocery stores can't keep up with demand, restaurants are struggling to survive, and we're trying to work from home, homeschool, parent, and maintain our sanity in the process. Tall order! Sometimes you need to curl up with a good book, and sometimes you need a pint of ice cream. Why not strive for balance? Do that home workout. Take a long walk and enjoy the Arizona desert in spring. And when the moment strikes, pick up the phone, call a local restaurant and order a plate of warm comfort food for pickup or delivery. Here are some of our favorites: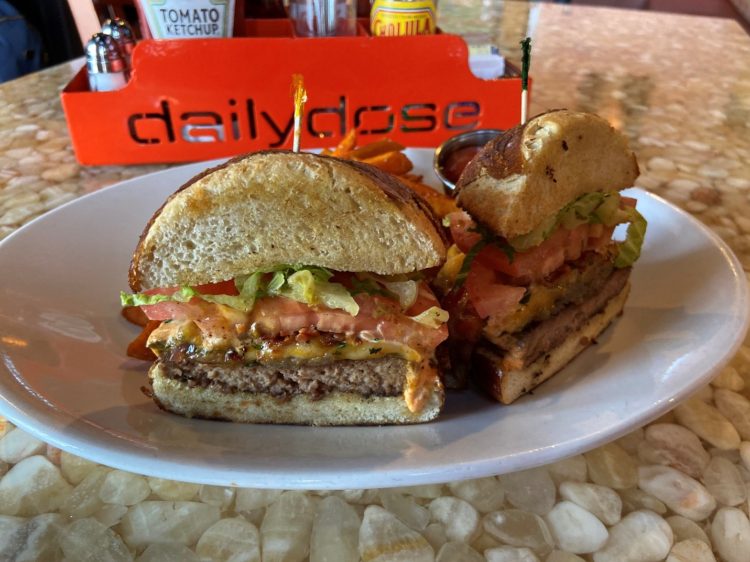 Daily Dose Burger from Daily Dose Old Town
There's no substitute for a good juicy burger, and Daily Dose in Old Town has earned a loyal following for their Daily Dose Burger. Owners JenLyn and Matt Long are committed to quality ingredients, and fresh scratch-made items, and this crave-worthy burger is in a class of its own. Topped with cheddar/jack cheese, spicy peppered bacon, fresh basil, onion, tomato, and harissa aioli, this handful of deliciousness is served on a soft pretzel bun. Comes with waffle fries, sweet potato fries, or a combo.
Menu at dailydosegrill.com. Takeout, curbside pickup, and delivery available by calling 480.994.3673.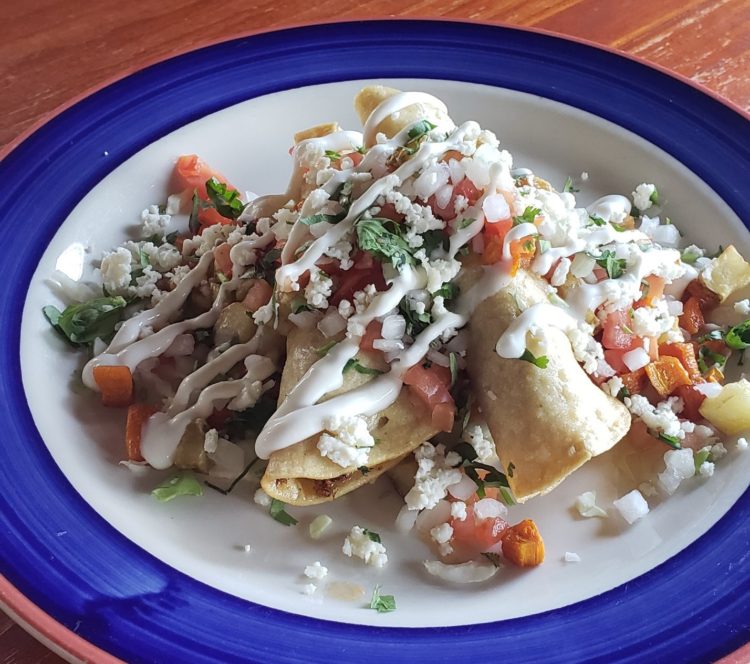 Crispy Potato Tacos from Los Sombreros
What if you took two super comfort foods and put them together? That's exactly what Los Sombreros has done with their crispy potato tacos. Their takeout menu features two crispy potato tacos topped with spicy tomato salsa, more potatoes, carrots, sour cream, queso fresco, onions, tomatoes and cilantro. Pro tip: Grab a bottle of Steve-A-Rita margaritas to go with your tacos!
Menu at lossombreros.com. Order by calling 480.994.1799 Ext. 2 and pick up at their Old Town Scottsdale or Uptown Phoenix location (Uptown reopening April 2).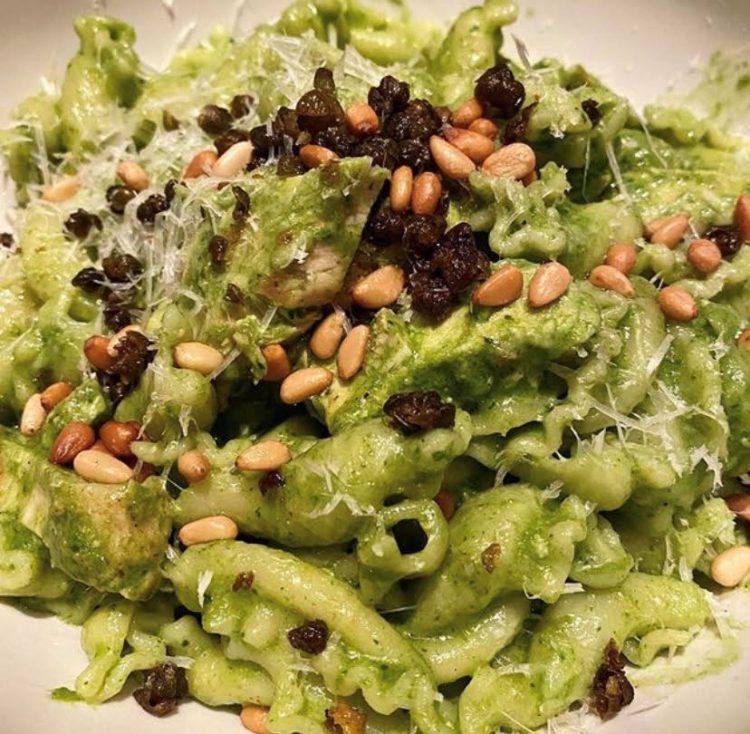 Chicken Pesto from North Italia
Diving into a warm plate of pasta is always a comforting treat. And we can't think of a better time to order up North Italia's popular chicken pesto dish – a savory plate featuring swirly twirly gigli pasta, toasted pine nut, garlic, basil, and crispy capers.
Menu at northitaliacom. Order through Doordash.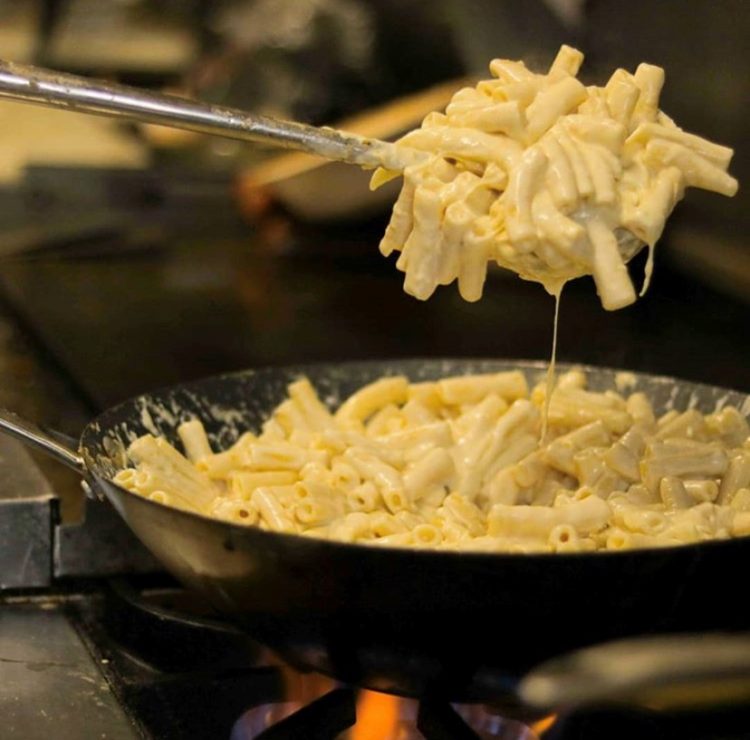 Chef Wade's Mac and Cheese
Valley favorite Chef Wade's mac and cheese is rising to the occasion, offering weekly ready bake options like a pan of mac and cheese that feeds eight. Order by 10 a.m. Monday for Tuesday delivery and Thursday by 10 a.m. for Friday delivery.  
Menu on Instagram @chefwadesmac. Email order to wade@bistroonwheels.com.
Spinelli's Pizzeria Philly Fries
If fries smothered in cheese, meat, and other delectable tidbits are your thing, you'll want to get Spinelli's Philly fries or cheese fries delivered stat. Choose mozzarella or whiz for your cheese, and get the napkins ready.
Place your order at spinellispizzeria.com.