The Teapot is a family-friendly coffee shop and event space located in the Roosevelt neighborhood of downtown Phoenix.
The 1906 historic house has been beautifully restored and has a lovely front & back garden for relaxing and playing in.
They serve simple healthy foods with a British twist!
The Teapot has decided to hold off on re-opening the family-friendly coffee shop side of things until January. But, customers can order their traditional, berry, or their pumpkin scone boxes to-go to enjoy at home!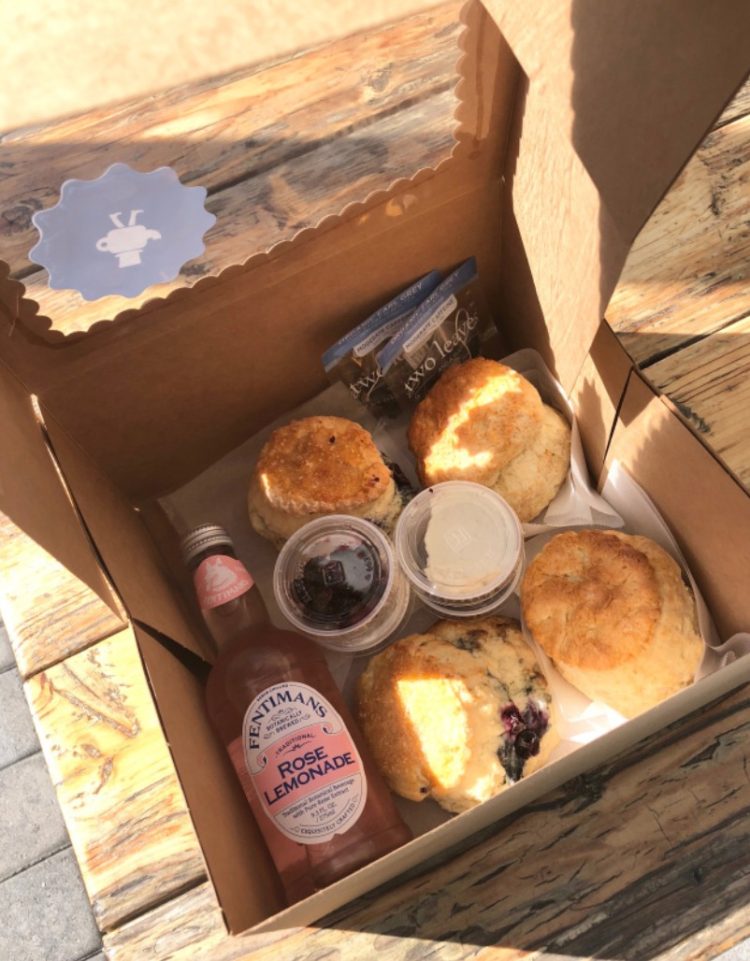 Enjoy a Tea Party at home with the family.
Scone Box includes:
3 x Crème Scones
3 x Fruit Scones
4 x Fresh Crème & Strawberry Jam
2 x Tea Bags
1 x Curiosity Cola
2 x Free Play-Tickets
*Extra items can be added at pickup if needed.*
**Scones will be delivered cold. For maximum deliciousness microwave each scone for 30 seconds or place in oven until warm. Scones can also be zip locked and frozen if you want to save them for another day!
***Scone Boxes are Pick Up only from The Teapot. Send them a text message at (623) – 522 – 6027 to schedule a time to collect.
For information on the Teapot or to order online, visit: https://www.theteapotus.com/