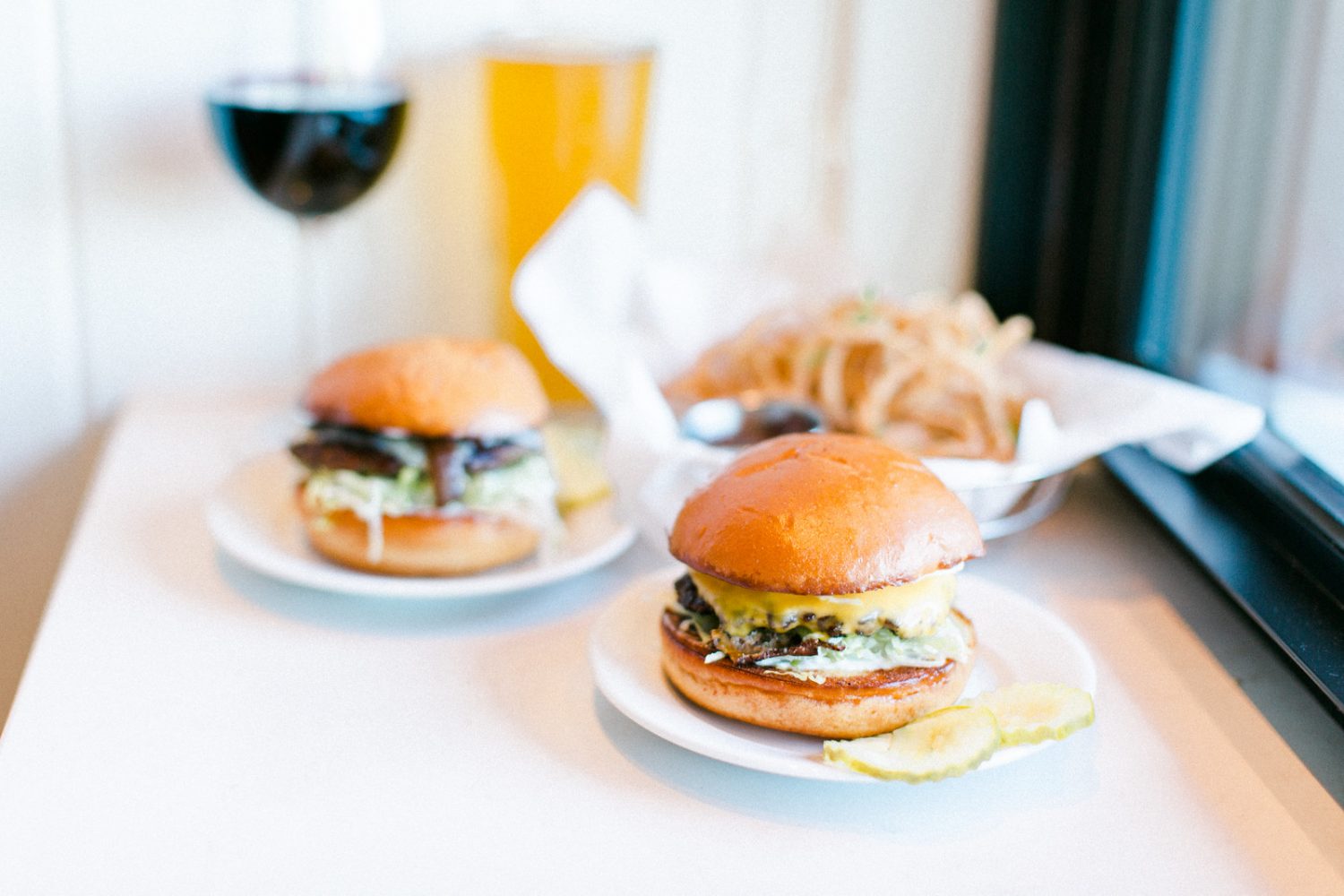 Foodie news roundup for the week of May 20.
National Wine Day is May 25. In honor of the holiday, Bluewater Grill customers pay just 50 percent for their first bottle of wine. The offer is an extension of Bluewater's everyday no-corkage-fee policy. Offer valid on May 25, 2019 only.
When guests dine in at The Market by Jennifer's Restaurant and Bar this summer, they will receive a $10 gift card for every $50 they spend to use on a return visit. The restaurant will even help diners by rounding up to $50 so they can earn the gift card. Offer is now available through Sunday, June 30.
Four Peaks Brewing has partnered with Arizona State Parks to provide more than 50,000 cans of water to thirsty hikers and visitors across Arizona this summer for free. "Water may not be as fun to drink as beer, but it's vital to the human body, especially when it's hot outside," says Andy Ingram, Four Peaks Brewing Co.'s founder and head brewer. "Along with being full of the purest water around, these cans will hopefully remind everyone who visits our parks this summer how important it is to stay healthy and hydrated."
Zinburger (pictured) is hosting a "B.Y.O.B. Build Your Own Burger" contest for a chance to win Zinburger for a year. Through the end of May, guests can visit any Zinburger location to build their own Zin-full burger creation, using any of the restaurant's signature toppings including roasted jalapeños, fried egg, smoked mozzarella, caramelized onions or griddled sweet potato. To enter, snap a photo of the tasty creation, share on social media using the hashtag #ZintoWin, and follow @eatzinburger. One winner will be selected in June.
Fired Pie wants to celebrate the biggest pop culture event of the season: Phoenix Fan Fusion Convention. From May 23 to through May 26, Fired Pie will be offering 10 percent off the entire bill to guests who come dressed in costume or show proof of their ticket at its downtown Collier Center location only near Second and Washington street.
Beginning May 24, Olive & Ivy in Scottsdale is celebrating a Summer of Rosé with carefully selected rosé wine options, deals on bottles of wine, and even a freebie, just in time for National Wine Day on May 25. Guests will receive 50 percent off their purchase of a four-pack of rosé bottles from the Marketplace, as well as a free tote bag with the four-pack of rosé purchase. All wine lovers can rejoice with 20 percent off all other Marketplace bottles. For guests dining in, Olive & Ivy is featuring four carefully selected rosé wines available by the glass or bottle including Azur Rosé California Quail, Lucy Rosé Santa Lucia Highlands Stem, Rosehaven Rosé California Breakthru, and Miraval Côte de Provence Quench.