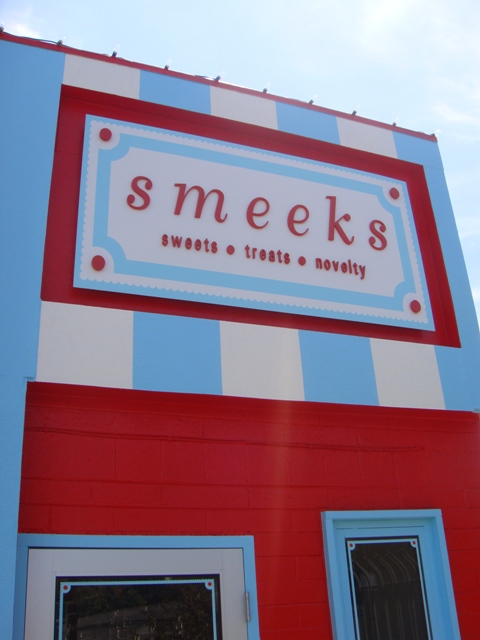 As much as I like to eat candy, I like to look at it. The colors, the shapes, seeing it stacked on store shelves and taking residence in candy bowls. And the new candy shop that made its debut last week in Downtown Phoenix, Smeeks, might just be my new guiltiest pleasure (when it comes to calorie intake and spending money, anyway). The adorable shop is housed in a blue, white and red building near Stinkweeks, Redhot Robot and Frances (Smeeks is the brainchild of the Frances owner), and resembles are real life version on Candyland. Though Smeeks is small, it packs a whole lot within its four walls.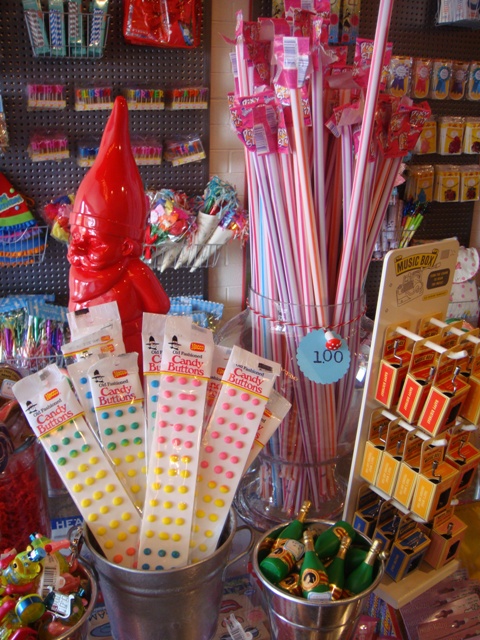 First, there are jars upon jars of tempting candy–some vintage items you haven't seen in a while to great stocking stuffer-type goodies like Wii controller mints. You'll also find a fridge full of refreshing sodas, jars of nickel candies, gum galore, giant Pixie Stix, and lollipops of all shapes and sizes. Plus, you'll happen upon anything you might need for a birthday party, like treat bags and banners.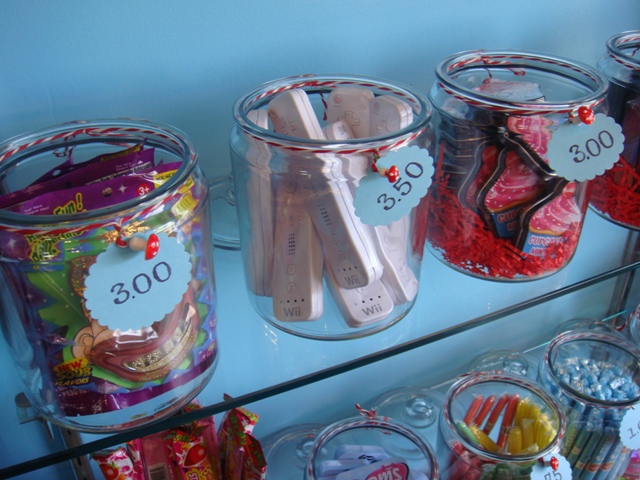 I know I'll be back to Smeeks soon, especially as the holidays roll around; it's a great spot to pick up one-of-a-kind gifts. I'm eyeing a cute pie-slice game that helps kids learn fractions for my friend's little ones, as well as a pretty apron for my mom. I cannot wait to go back! 14 W. Camelback Rd., Phoenix, 602.279.0538.