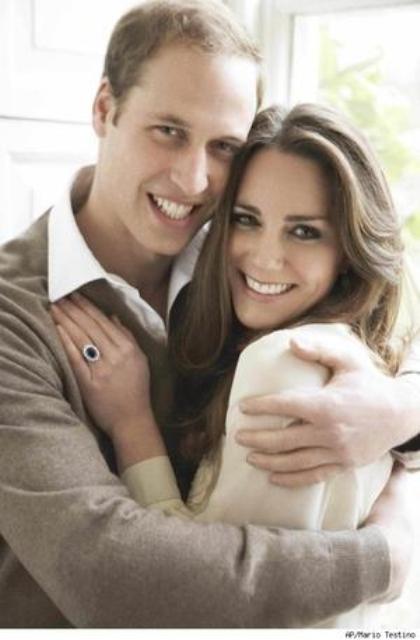 On April 29, one of the most highly anticipated weddings of all time will take place when future king and queen, Prince William and Kate Middleton, head down the aisle at Westminster Abbey. We've already reported on some ways the Valley can celebrate the upcoming royal nuptials and The Ritz-Carlton, Phoenix has announced yet another way that Phoenicians can get in of the royal wedding action.
Royal Wedding Tea Celebration The celebration at The Ritz-Carlton, Phoenix will begin with a Champagne reception at 11 a.m. (Phoenix time) as the world awaits the arrival of Kate Middleton at Westminster Abbey. Tea goers have the opportunity to watch the BBC broadcast of all the festivities including the wedding and processional through the streets of London. The route will pass through Parliament Square, Whitehall, Horse Guards Parade and the Mall before it ends at Buckingham Palace. The Royal Tea is $58 (exclusive of tax and gratuity) and includes Champagne throughout the service on April 29.
Fashion Tea in Honor of Royal Mothers of Yesterday and Today If you're still plagued by royal wedding fever even after the April 29 nuptials, Ritz-Carlton, Phoenix's series of Fashion Teas might be able to help. The teas take place on the first Thursday of every month. In the wake of the royal wedding and on the eve of Mother's Day weekend, the resort will be paying tribute to royal mothers of yesterday and today on Thursday, May, 5 at noon. Robert Black has created a masterful collection from his Scottsdale boutique which will bring back to life the timeless style of such royal mothers as Princess Grace, Lady Diana, Queen Elizabeth and more. The designs will also be accessorized and jeweled with pieces from Molina Fine Jewelers. One lucky guest will also receive an invitation to bring four of her girlfriends to Molina for Champagne and a personal Reflections Consultation valued at $875. This Fashion Event  is $36 per person (exclusive of tax and gratuity).
Reservations can be made by calling 602.468.0700. www.ritzcarlton.com/phoenix.