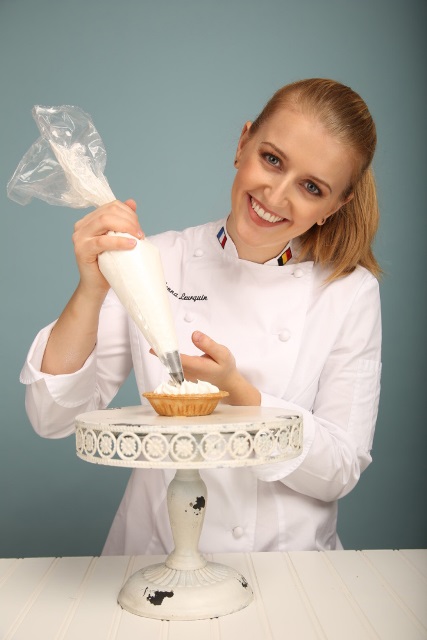 Pie-making can be a difficult and tricky business–but oh-so delicious. Here are a few tips for making this summer-friendly treat at home from Silverleaf Club's renowned pastry chef, Jenna Leurquin:
When making the pie dough, make sure that all your raw ingredients are at the same temperature to allow a more homogenous mix.
Mix the pie dough ingredients on a low speed to prevent air bubbles from forming that will cause cracks when layering the dough down.
Before refrigerating the pie dough, wrap the dough tightly with plastic wrap and let the dough sit in the refrigerator overnight (or up to one week). This will allow all ingredients to set together and the butter to harden. Then layer and proceed with the recipe. It might seem like extra work but if planned in advance, can save you more time when building the pie.
When baking your pie crust, tent the edges with aluminum foil to prevent the edges from getting to dried out.
I can never emphasize the importance of a quality, raw ingredient. It WILL make a difference in the final product. I find a lot of interest in understanding where our products come from, their quality and characteristics before utilizing them in my preparations. For example, Rhubarb is inherently tart, but when paired with a sweet strawberry can be absolutely delightful.
FRUIT IS KING! Sometimes adding too much sugar can cause too break down and you'll lose all those wonderful flavors and textures.
Do what feels right, and have fun baking! Treats are always appreciated!