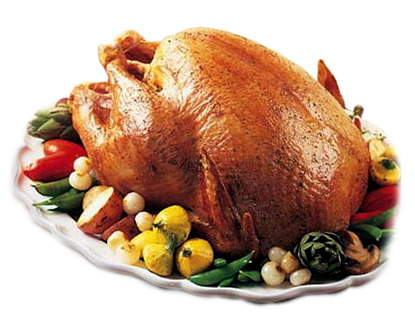 We all have our nation's brave soldiers to be thankful for this and every year. And Operation Turkey Day is one way the Valley is thanking these courageous men and women this Thanksgiving. For the second year in a row, Z'Tejas Southwestern Grill will proudly host roughly 300 soldiers on Thanksgiving Day for a full traditional turkey meal at their Tempe location. For those that don't have a place to go, Z'Tejas will welcome these soldiers along with their families to the "Z" family and provide them with food, drinks and–of course–football on TV. Mayor Hugh Hallman of Tempe will be there to welcome the troops and let them know how much we appreciate what they are doing for our country.
Operation Turkey Day celebration will take place on Thursday, November 26 (on Thanksgiving Day) with two seating times, one at 10:45 a.m. and another at 12:15 p.m. Z'Tejas is also providing transportation for those troops coming from Luke Air Force Base. Operation Turkey Day was originally started three years ago in Austin, Texas, before it made its debut here in Arizona. This will be the first year that the celebration in Austin will be hosted at Fort Hood. There will be other festivities for the troops to participate in, including a best turkey call contest with prizes. "It is always an honor to be able to give back to the great men and women who serve our country, and, of course, their families," says president and CEO, Steven Micheletti.
For more information on Z'Tejas's Operation Turkey Day, visit www.ztejas.com.