Oh shoot, did you forget to buy a gift? Or maybe want a little extra bang for your buck? Say no more; AZFoothills.com has you covered with valley-wide gift card promotions for the foodie lovers in your life!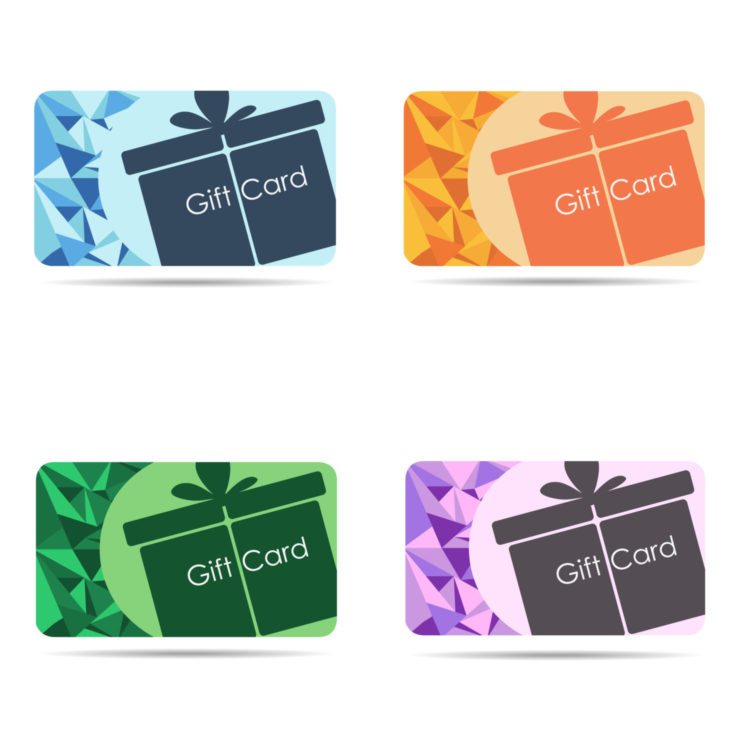 Pita Jungle
At any Pita Jungle, spend $25 in gift cards and get $5 back in Pita Dough (a voucher that can be used on future purchases). OR buy $125 or $250 worth of catering and get back $25 or $50, respectively, in Pita Dough. Deal valid through December 31, 2020.
Pita Jungle now offers gift cards online which makes gift-giving easier for healthy eaters. Don't forget Pita Jungle's signature Sriracha and Teas make great stocking stuffers!
S&V Urban Italian
S & V Urban Italian in Scottsdale is offering a $30 gift card with the purchase of a $100 gift card. Valid throughout the month of December.
Peacock Wine Bar
Peacock Wine Bar in Gilbert, spend $50 and get $10 or buy $100 and get $25. Valid now through December. Peacock also sells an impressive selection of wines that make great gifts or to enjoy with a delicious holiday dinner.
Pasta 78
Pasta78, Arizona's first build-your-own pasta concept, is celebrating the holidays by offering $100 gift cards for $85 until December 24.
Gift cards can be purchased in-store.
Thai Chili 2 Go
hai Chili 2 Go is making it easy to check those Thai-food loving friends and loved ones off the gift list this spirited season — with a little "bonus" for the gift giver!
With every $50 gift card purchase made through Thursday, December 31, guests will receive an additional $10 voucher!
Gift cards are available at any Thai Chili 2 Go location valley-wide.
For more, visit www.tc2go.com.
Koibito Poke
Koibito Poke invites guests to give their food-loving friends and family the gift that keeps on giving this holiday season — a gift card to Koibito Poke.
Shoppers' dollars go a little further beginning on Black Friday — for every $30 gift card purchased, guests will receive an additional $10 gift card.
Offer is valid at Koibito Poke locations around the valley beginning on Black Friday, November 27 through Thursday, December 31 — so even last-minute (and late!) elves can get in on this deal.
For more, visit www.koibitopoke.com.
Macayo's
For the Mexican food lover, give the gift that keeps on giving with a Macayo's gift card.
From Sunday, November 1 through Thursday, December 31, guests receive an additional $10 "Thank You" gift card with the purchase of every $50 gift card as well as a free set of Macayo's specialty Senior Bob and Cha Cha mugs with every purchase of $100 or more!
Offer available at all Macayo's locations and online via www.macayo.com/product-category/gift-cards/.
Kasai Japanese Steakhouse
Kasai Japanese Steakhouse is partnering with Arizona's oldest and largest foster care organization, Arizona Children's Association (AzCa), to raise money for those who need it most.
From Black Friday until Christmas Eve, $1 for every teppan dinner sold at the Scottsdale restaurant, will be donated to AzCa.
Also, every Tuesday and Wednesday in December, Kasai will host a foster family (selected by AzCa) to treat the kiddos and foster parents to a Dinnertainment experience complete with fun, fire, and great food!
Kasai is also encouraging the public to chip in through its holiday gift card program. From Black Friday through Christmas Eve, every $100 in gift cards you buy at Kasai, means you get a bonus $20 gift card.
Kasai is encouraging its customers to donate that $20 gift card back and once the promotion ends, all donated gift cards will be handed over to AzCa to be distributed to the foster families so they can continue celebrating long after the holidays are over.
For more information, please visit: https://kasaiscottsdale.com/