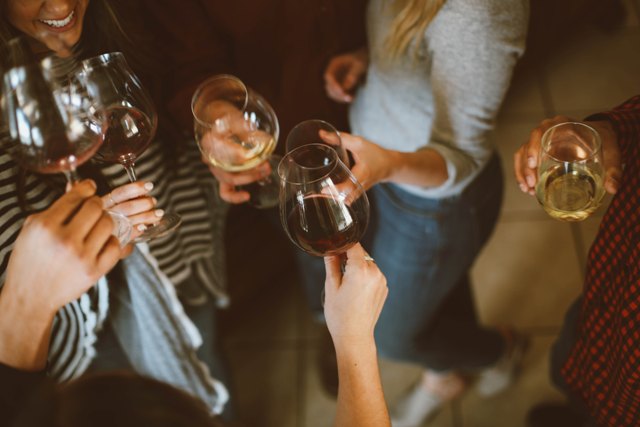 Make a New Year's resolution to attend the largest celebration of Arizona wine. On Saturday, Jan. 26 (from 11 a.m. to 5 p.m.) and Sunday, Jan. 27 (from 11 a.m. to 4 p.m.), the Arizona Wine Growers Association (AWGA) present the 10th Annual Grand Wine Festival at Heritage Square Park in Downtown Phoenix.
The two-day festival will feature more than 30 Arizona wineries pouring 250-plus wines, paired with live music and dance performances, art installations, food vendors, and other local artisans. 
Festival tickets, which include a commemorative wine glass and tiered sampling, begin at $25 per day for six samples. Regular admission tickets, which do not include wine tastings, will cost $15 per day at the gate. Advance sale discounts are available through Jan. 24 online. 
Wineries participating in the Grand Wine Festival include: 
Alcantara Vineyards & Winery 
Arizona Stronghold Vineyards 
Birds and Barrels Vineyards and Winery 
Bodega Pierce 
Bruzzi Vineyard 
Burning Tree Cellars 
Caduceus Cellars 
Callaghan Vineyards 
Carlson Creek Vineyard 
Cellar 433 
Chateau Tumbleweed 
Copper Horse Vineyard 
Deep Sky Vineyard 
Del Rio Springs Vineyard 
Dos Cabezas WineWorks 
Elgin Winery  
Flying Leap Vineyards 
Four Eight Wineworks 
Four Tails Vineyard 
Garage-East 
Golden Rule Vineyards 
Grand Canyon Wine Company 
Hannah's Hill Vineyard  
Heart Wood Cellars 
Javelina Leap Vineyard & Winery 
Keeling Schaefer Vineyards 
Laramita Cellars 
Lightning Ridge Cellars 
Merkin Vineyards 
Page Springs Cellars 
Pillsbury Wine Company 
Provisioner Wines 
Rune Wines 
Saeculum Cellars 
Southwest Wine Center 
Su Vino Winery 
The Oddity Wine Collective 
Winery 101 
Zarpara Vineyard