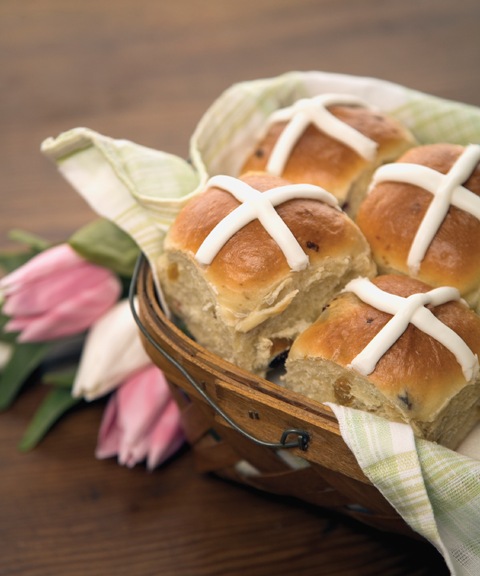 One a penny, two a penny…
Through Sunday, the Wildflower Bread Company will be selling limited-edition hot cross buns–a traditional Easter classic. The sweet buns are packed with dried cranberries and cherries, golden raisins and figs and decorated with a characteristic icing cross. Wildflower's hot cross buns can be ordered from any of Arizona's nine locations for $7.49 per half dozen.
And a little history on hot cross buns:
Many English families continue to enjoy a traditional Good Friday breakfast of hot cross buns. According to legend, hot cross buns were part of pagan spring festivals and then later given the cross by Christian monks who wanted to make the tradition their own. Other accounts speak of an English widow, whose son went off to sea. She vowed to bake him a bun every Good Friday on his safe return. When her son did not come home, she continued to bake a hot cross bun for him each year in good faith that he would someday return to her. The widow placed this hot cross bun in the kitchen window as offering. Today, patrons of inns in England still follow this custom in her honor. The rhyme originated with English street vendors, who would sing the song while selling their hot cross buns. This song is now the favorite nursery rhyme chanted by people around the world.