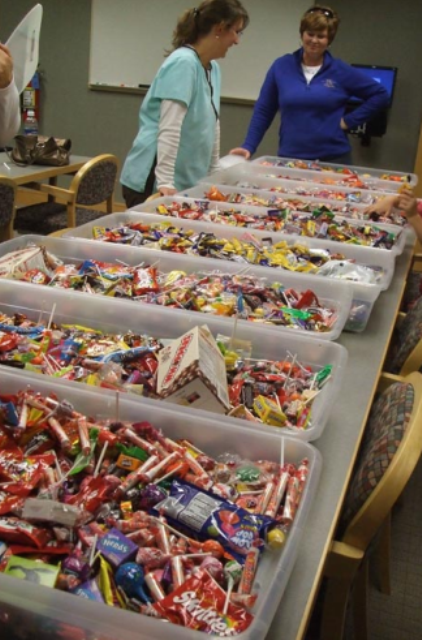 As yummy as it sounds, having leftover Halloween candy lingering around the house is just a bad idea–for your waistline and your teeth. Geniusly, a Halloween Candy Buy Back program has been developed by a group of dentists to get those spare sweets out of your house. The Halloween Candy Buy Back program purchases candy from you for $1 per pound and donates the sweet surprise to U.S. troops overseas.
How does the program work?
Participating dentists buy back kids' Halloween candy
The candy will be shipped to US soldiers serving overseas
The buy-back event is held at a particular date and time, as arranged by you
Why Join Halloween Candy Buy Back?
You'll enjoy peace of mind knowing you're making kids, parents, and soldiers smile
You'll set a great example for the next generation to give back
You'll also enjoy some great publicity
To learn more about Halloween Candy Buy Back or if you're a dentist who'd like to register your practice, visit http://www.halloweencandybuyback.com/.