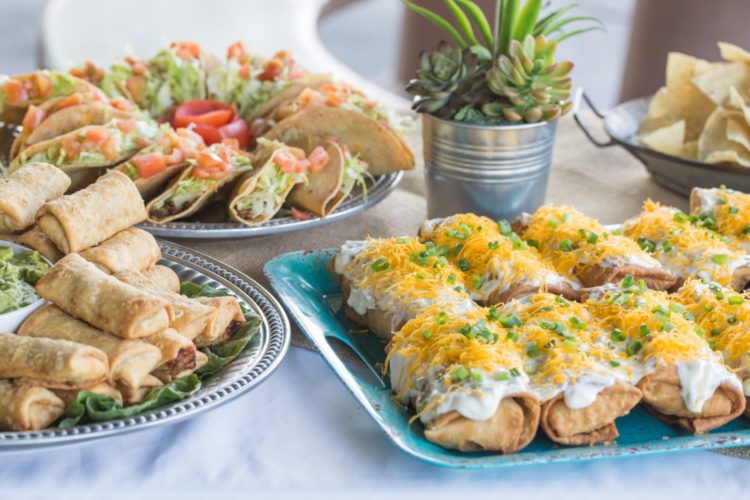 Someburros is opening in South Chandler, and anyone who stops by the grand opening of the Arizona restaurant known for its authentic, tried-and-true Mexican fare will throw their hats in the ring for a $500 fully catered holiday party.
Guests who drop by between 10:30 a.m. and 9 p.m. Saturday, November 21 at Someburros' 12th and newest location in South Chandler (5095 S. Gilbert Road, Chandler on the SE corner of Gilbert Rd. and Chandler Heights) will earn an entry into the giveaway, with the grand prize winner walking away with $500-worth of food that will feed up to 30 people. 
Known for its famous burros, combos, and other signature dishes, Someburros has an intensely loyal fanbase.
The fast-casual, family-owned eatery with a nearly 35-year history in the Valley also has a legacy of giving back to the communities that welcome it, hosting regular fundraisers that give 30% of pre-tax sales to some of the area's most deserving organizations.  
For more about Someburros or to view a full menu, check out Someburros.com. 
About Someburros
Established in 1986 in Tempe, Someburros was started by George and Mary Vasquez to fill the absence of delicious, authentic Mexican food that diners could enjoy quickly. Being a family of five constantly on the go, the Vasquezes wanted to share their original family recipes wrapped up in a quick-casual concept.
George and Mary have been joined by their three children in operating all 12 Someburros locations, a family with more than 40 years of entrepreneurial experience.
Together, with many long-time employees, the Vasquez family is committed to continually providing quality, consistent, and excellent food to go along with Someburros' signature friendly service.
Tempe – Mill + Baseline | Tempe – Rural + Apache | Scottsdale | Stapley | Chandler | San Tan Flagstaff | Queen Creek | Uptown Phoenix | South Chandler
Someburros.com | facebook.com/Someburros | twitter.com/Someburros