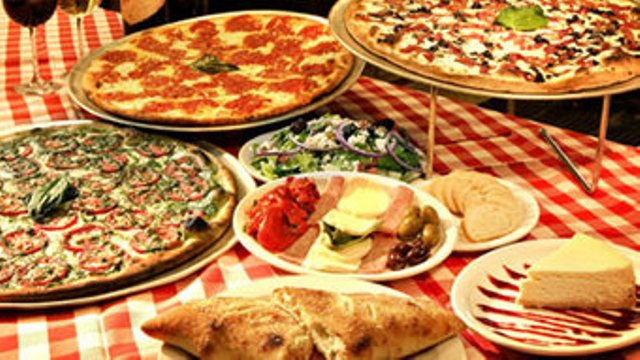 Grimaldi's Pizzeria, known for their famously hand-tossed, coal-fired brick oven pizzas, is opening a new location in Casa Paloma in Chandler later this month. At 7131 W. Ray Road, off the I-10 and Ray, this easily accessible eatery is the perfect place for lunch breaks or dinner with the family. With more than 100 years of experience in perfecting pizza, Grimaldi's promises tasty traditions and superior service.
With seven current Arizona locations, Grimaldi's is a hot spot around the Valley to satisfy that pizza craving. Grimaldi's promises to continue the expansion throughout 2011 and 2012, bringing gold-medal pizza to pizza lovers nationwide. Part of the famous Grimaldi's experience is the classic atmosphere, keen to Italian tradition. With Frank Sinatra playing in the background, a lengthy list of beers and wines offered and the hand-crafted, coal-fired oven in sight, this dining experience is unlike any other.
Unlike other ovens, the coal-fired apparatus featured at Grimaldi's delivers a consistent, one-of-a-kind taste to all its meals. Heated by 100 pounds of coal each day, and weighing 25 tons, the oven heats up to 1,200 degrees. The crispy thin crust created by this monstrosity has led to more awards than any other pizzeria in the country and has proven to be a hot spot for celebrities like former New York City Mayor Giuliani.
Grimaldi's also goes to great lengths to ensure the cleanliness and succulence of their foods and beverages. A chemist inspects and recreates the mineral content and exact composition of the water in New York to ensure that their pizza dough all around the world gets the exact same fresh, flavorful deliciousness as where it all began. Grimaldi's also uses the cleanest burning fuel available for their coal-fired oven to stay environmentally safe. http://www.grimaldispizzeria.com/. –Ashley Pearlstein